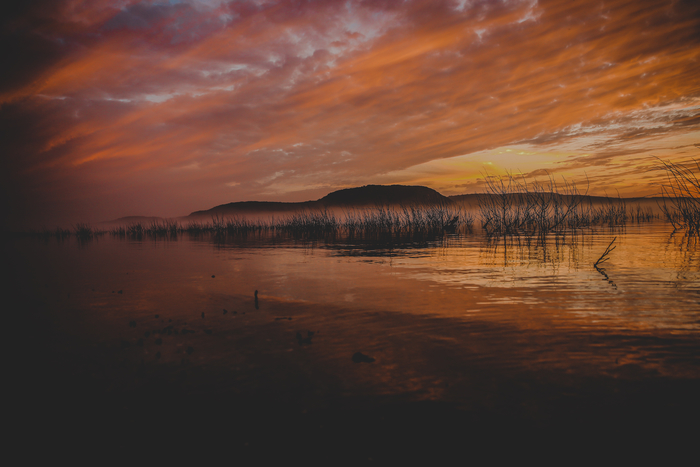 Explore the Texas Hill Country in our free Hill Country Travel app
If you travel about 25 miles southeast of Bandera, the Cowboy Capital of the World, you'll come upon Bandera County's Medina Lake Park. (Though some may refer to it as "Medina Lake State Park," it's actually run by Bandera County.) This popular recreation spot is technically a man-made reservoir, created when the Medina River was dammed in the early 20th century. Since its creation, it has forged a reputation of providing water fun and adventure of all kinds for both the Texas Hill Country and the San Antonio metro area.
Built during 1911 and 1912, the Medina Dam was built on the river of the same name, and its location marks the south edge of what is now Medina Lake. The Medina Irrigation Company, who was responsible for the construction of the dam, had over 1,500 construction personnel working 24 hours a day to build it, and as a result a small settlement grew to accommodate them. That village is still there; it's called Mico, which is an abbreviation of the Medina Irrigation Company's name. Not only does the resultant lake provide recreation to visitors to the area, but it also supplies critical irrigation to surrounding farmlands and water to southern sections of the Hill Country. When the dam was built, it was the fourth-largest in the country, and its significance both as an example of infrastructure and its impact on the well-being of the surrounding region has earned it a listing on the National Register of Historic Places.
In very recent history, the health and history of Medina Lake was seriously in question. Drought struck Texas (and many other areas of the American South) during the period between 2010 and 2013, and many previously-submerged sections of the lake were exposed and dried out as a result. At its worst, the levels of the lake fell to just below five percent of its normal capacity; only one of the lake's boat ramps was allowed to remain open, and the recreational fish population all but disappeared. This also affected the local economy, putting great strain on the local communities of Lakehills and Mico.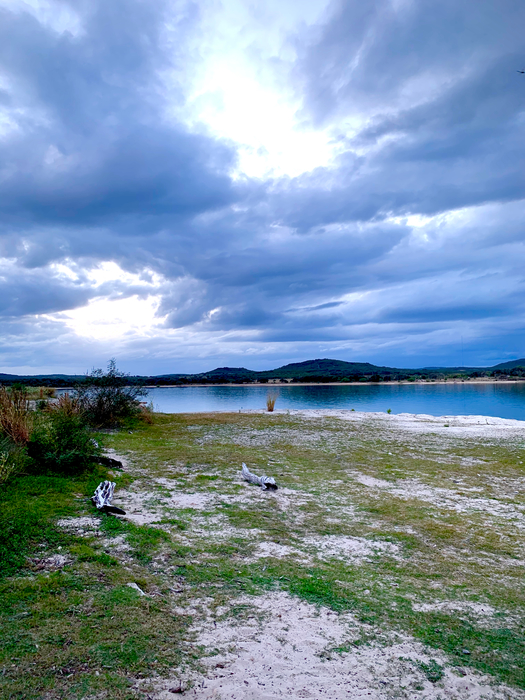 Luckily, in the years 2015 and 2016, Mother Nature reversed gears somewhat, and the region received heavier-than-normal rainfall. By the summer of 2016 the level of the lake returned to just above 100 percent of capacity, and incremental re-stocking of fish in the lake was undertaken. At the time of this writing, the lake is healthy and full, which is good news not only to those who rely on its water resources, but to those who seek recreation and relaxation there.
Speaking of which, there's plenty to be found here! Medina Lake Park combines the natural beauty of the Texas Hill Country with all the fun you'd want to find in a watery wonderland. There are boat ramps from which visitors with boats or jet skis can launch; there's a designated swimming area for those wanting to take a cooling and refreshing dip; and there are plenty of places on the lake's shores where you can cast a line. If you've got no particular plans in mind, that's fine, too; the lake's a great place to people-watch or just kick back and relax, Nature lovers will want to note that local bird species and other wildlife are known to visit the lake, as well. In the mood for a family picnic? You're more than welcome to BBQ to your heart's content here! Pets are also welcome at Medina Lake, but they must be leashed at all times. As a water-based recreational area, Medina Lake Park is naturally busier—and therefore tends to be more crowded—during warmer weather, especially on the weekends.
Backroads Reservations would love to be your host when you visit Medina Lake Park, and the rest of the Hill Country! Since 2001, we've welcomed thousands of visitors to our neck of the woods, and we offer the greatest vacation hideaways in the region. So, if you're planning an intimate romantic couple's getaway, a corporate retreat, or full-fledged family outing, we've got the most unique and comfortable vacation cabins and guest homes, with all the comforts and amenities you can imagine. Contact us for the best holiday hideaways, designed for both your needs and your budget!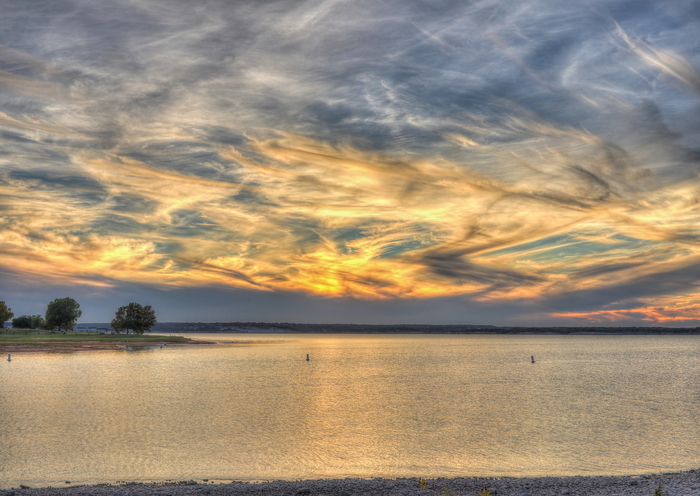 Bandera County Medina Lake Park is located at 14444 Park Road 37, Lakehills, Texas 78063. For any questions about the park, contact the Bandera County Commissioner's office at (830) 460-1654. The park's winter hours are in effect after Labor Day until just before Memorial Day weekend; the winter hours are Saturdays and Sundays from 8 AM to 8 PM. Between the Memorial Day and Labor Day weekends, the park is open seven days a week from 8 AM to 8 PM. Medina Lake is a day park only, and guests are asked to plan ahead and allow themselves time to pack and be out of the park by closing time. Admission is $5.00 per person over six years of age; those under six are admitted for free. Jet skis and boats are charged $10.00 per day per vehicle. All the property surrounding the park is privately owned; visitors are asked not to trespass outside park property.
Medina Lake Park is within an hour's travel of several fun and fascinating Hill Country towns. When you plan your visit, we definitely recommend considering the night life, shops, cuisine, events, and other diversions these towns have to offer:
Bandera (24 miles northwest)
Boerne (30 miles northeast)
Castroville (30 miles south)
D'Hanis (49 miles southwest)
Helotes (26 miles east)
Hondo (40 miles southwest)
Kerrville (49 miles north)
Medina (37 miles northwest)
Pipe Creek (15 miles north)
Tarpley (35 miles northwest)