TARPLEY, TEXAS: A TINY HILL COUNTRY JEWEL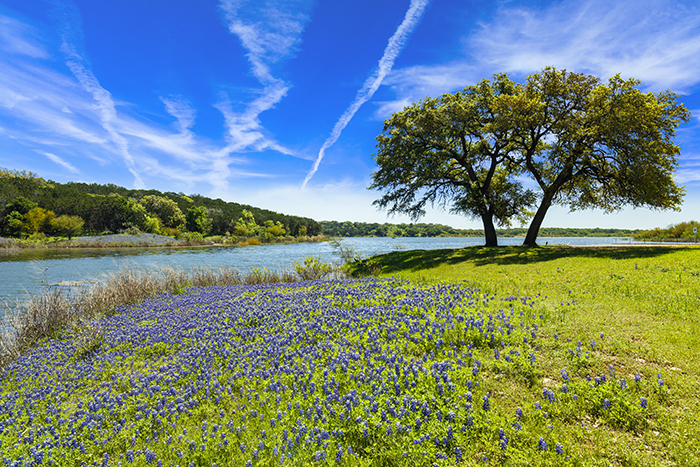 We've got some great vacation homes in Tarpley! Check out this link for detailed information.
The majority of visitors to central Texas tend to focus on the larger cities along the I-35 corridor, simply because there's more to do in those major population centers. There are hundreds of venues to choose from, no matter what interests you; the pace is faster; something's going on no matter the time of day or night. That's well and good for those who crave a packed and busy itinerary, but what about those of us who'd like a relaxed and recharging retreat or romantic getaway? What is there for the stop-and-smell-the-roses kind of people?
Just to the west of that stretch of interstate, there lies the sprawling and beautiful Texas Hill Country. It's a forested greenbelt that offers some of the most spectacular views the Lone Star State has to offer. The Hill Country offers a slower pace and a more picturesque setting, a peaceful landscape in which you can decompress and recover from the hustle and bustle of the daily grind. Regrettably, there are even locals who, for one reason or another, have never been able to take the time to really appreciate what they have right under their noses. We here at Backroads Reservations think that's a shame! We live in the Hill Country, and we love it here. Join us as we take the opportunity to highlight one of the prettiest little towns in the Hill Country region: Tarpley!
A small village was founded in 1878 along the banks of Williams Creek, and was named Hondo Canon (Spanish for "deep canyon"), after the valley the creek cut through the countryside. John Prickett was Hondo Canon's postmaster, and when the town moved downstream to its current location in 1899, the new settlement was named Tarpley. The origin of the town's name is clouded by history; some sources claim it was named after the postmaster's son, Tarpley Prickett, but others say it was named after a Prickett family friend. Either way, Hondo Canon's name was changed to avoid confusion with the nearby town of Hondo, which was founded in 1881.
Tarpley has since grown to its current population of about 200, and is nestled in south-central Bandera County, at the intersection of FM 462 and FM 470. Initially, it was little more than a wide spot in the road, a way station and inn that housed travelers passing through. As the decades passed, however, a blacksmith shop, general store, church, and school fleshed it out into a proper community with its own heritage and identity. Like many of its neighboring Hill Country towns, Tarpley built its reputation and fiscal well-being on the prime ranching and farming land available in the area. Tarpley itself was well-known for the mules raised there, and fine goat wool. Another boost to Tarpley's growth occurred in the 1930s and1940s, when a productive oil line built by the Umble Oil Company ran through town.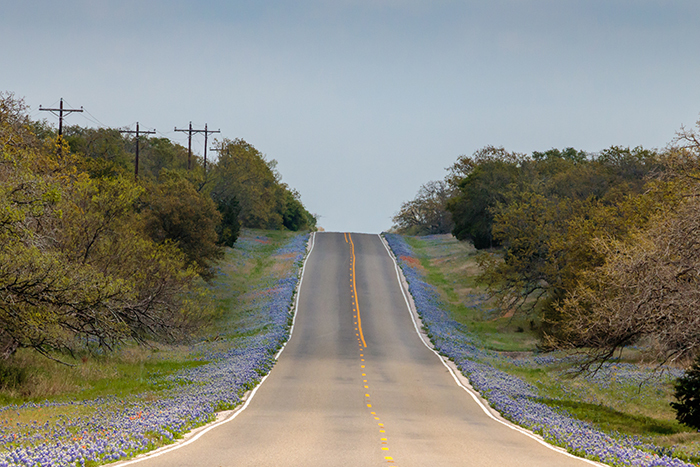 Both Tarpley and Bandera (14 miles east of Tarpley) are in Bandera County, and Bandera's growth and establishment as a Hill Country tourist attraction (known as the Cowboy Capital of the World) has aided the growth and well-being of both towns. As a result, we've found that many of our visitors like to explore both towns in the same visit! They're conveniently close to one another, and feature some of the best natural and man-made attractions in the region.
Tarpley's claim to national fame came with TV exposure in recent years. Mac & Ernie's Roadside Eatery was once a humble roadside shack which slowly but surely expanded over the years. They've been featured on two Food Network shows: "Diners, Drive-Ins, and Dives" and "Bizarre Foods with Andrew Zimmern." Their eclectic menu features a grilled pork tenderloin with sweet-tart Vietnamese dipping sauce, ancho chile honey-basted quail, and their famous Cabrito burger.
Explore Tarpley like a boss! At the bottom of this page you'll find listings of all the businesses and attractions in the area who cater to the specific interests of visitors to the region. We're proud to provide this information to our guests, conveniently sorted by clearly-defined categories.
We invite our guest to branch out and take a look at all the other awesome towns in the Hill Country! To help with that, we've gathered business information from over a dozen towns in this beautiful region, all of which is now at your fingertips with a free download of the Texas Hill Country Travel App! Everything we've learned as property management professionals has been used to create the foundation of this powerful and useful app, with easy-to-browse info customized to your specific needs, including property listings, photo galleries, events listings, check-in and check-out info, and app-exclusive perks.
Backroads Reservations is headquartered in Bandera, right here in the heart of the Hill Country! We love our neck of the woods, introducing it to new visitors to the region, and welcoming old friends back! We've been crafting perfect Hill Country getaways for folks seeking quiet romantic escapes for two, solar eclipse vacations or families planning huge gatherings for special events. Let us know what amenities you're looking for, what locations you'd like to explore, and how you'd like to spend your valuable free time, and we'll do our level best to customize a Hill Country holiday you'll fondly remember for years to come. To get started, take a look at the quality vacation homes we have in Tarpley by following this link. We can't wait to hear from you!
Explore the Hill Country
The Backroads Reservations Hill Country Travel App

Antiques

Restaurants

Kid Friendly

Gifts

Parks

Stores