OUR HOST RELATIONSHIPS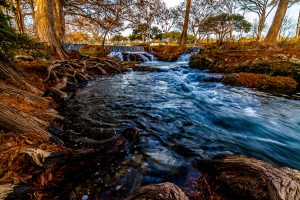 Visitors to the Texas Hill Country face an almost overwhelming array of lodging options. At Backroads Reservations, we realize this, and we work hard to make the places we offer as memorable and pleasant as the attractions they visit, and the events they attend. We provide fun, clean, and comfortable alternatives to cookie-cutter hotel and motel rooms, which are little more than boxes in which to store their suitcases and a place to lay their heads at night. In order to achieve this, it is critical that we build strong and cooperative relationships with our rental property hosts. These relationships assure both happy customers and a profitable rental arrangement with our partner owners. Everybody wins!
First, a little background. Backroads Reservations was established in 2001, and we are short-term rental marketing and booking service company, with over 130 properties under our management umbrella. We are owned and managed by Spencer and Jess Forrest, a married couple who lives and works in Bandera —and has extensive knowledge of the Hill Country region. The Forrests, between the two of them, have over 30 years of combined real estate, customer service, and technology experience. Our services include full- spectrum marketing, detailed reservation booking and tracking, responsive guest management, and tax filing. We believe strongly in both the warm, personal relationships with our partners and guests, and the more analytical side of successful vacation rental marketing.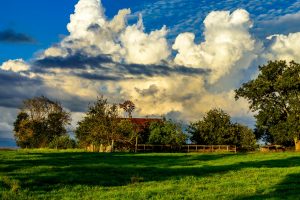 We strive to forge personal relationships with our rental property hosts. This achieves two goals: first, our guests are savvy enough to know when such a relationship exists, and they will not feel like they are a responsibility being passed from one party to another. Second—and certainly just as important—we consider our hosts partners and friends, and we bolster that with the same excellent personal service we extend to our guests. Our hosts are important to us, and we assure you our undivided attention and prompt response to your questions and concerns. As our host and partner, you are always free to contact us at any time via text, email, or phone call (this contact information is provided at the end of this article).
Your host relationship with us starts with a phone call to discuss your property and we use this to assess if the rental is a good fit; we are selective with properties we take on board, as we have built a reputation for unique, clean, and reasonably-priced accommodations. Then we schedule an on-site tour of the property which allows us to consider numerous factors to see if its a property we can consistently rent. As with all our communications with our hosts, we will be honest with you if we feel we cannot keep the property occupied.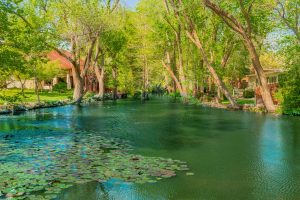 We pride ourselves in getting properties rented as often as possible, drawing upon our customer base of over 50,000—and growing!
Once we agree your property is a viable one, we will work with you to establish a pricing strategy customized to the rental in question. This goes beyond the basic room rate; for example, what are the comparable rentals in the area? Are they renting at their marketed rate?  Are pets allowed? What supplemental rates are required for extra people, or cleaning? We will be thorough with you during this phase, in the spirit of full transparency. It is very important that both our guests and our property owners know exactly what their expectations should be during a guest visit.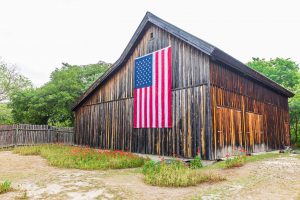 We do not rest on our laurels when it comes to filling our partner properties! We cast a wide and effective net in our marketing, utilizing resources such as AirBNB (with a Superhost designation for over 8 years straight), VRBO, Booking.com, Glamping Hub, and hundreds of other lodging-related sites. In addition, all rentals are posted to our website and marketed on social media, our mobile app, the Texas Hill Country Travel App, and we use Google for targeted keyword-driven searches and ads. We strive for the most effective, far-reaching, and targeted vacation property marketing strategies and tools we have at our disposal.
One of our biggest "hooks" is that we do not charge our guests any booking fees. This is practically unheard-of in the industry, and it sets us apart in the minds of our visitors, who often become repeat customers—not to mention the positive word-of-mouth it generates! For each reservation we book, we charge a commission fee to the host for booking services rendered (this will be discussed in the pricing strategy phase, and these commissions are not publicized online).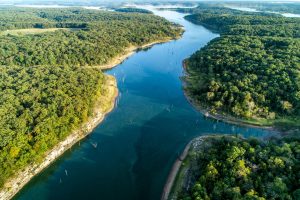 As a public-facing short-term rental marketing company, our bread and butter rests upon positive customer reviews and recommendations. We do everything we can to encourage these from our guests—and that strategy includes staving off any (very rare) negative public feedback. Open communication is one of our hallmarks, with both our hosts and guests, and we foster an honest environment in which constructive criticism is welcomed. Our ultimate goal is happy guests who communicate their satisfaction far and wide!
Our services do not end when guest visits do. As a host partner, you will receive from Backroads Reservations a bi-monthly statement that details all reservations on a given property during the previous two-week period. We file all state and local occupancy tax forms for our hosts, and will issue a 1099 form each January reflecting the previous year's earnings. 
If you own a property that complements the beauty and charm of the Texas Hill Country, and would like to open it up to our wonderful guests, we would like to hear from you! We pride ourselves in our professional arsenal of vacation rental property marketing tools and expertise, and we'd love to put them to work for you. We will also be happy to share references from our many existing host partners. 
** Due to a demand in our services, we are no longer offering a fully-managed service to new hosts. However, we will provide you with service providers who offer cleaning, pool, yard and general maintenance services. 9/15/2023 **     
Spencer and Jess Forrest
Backroads Reservations
Texas Hill Country Travel App 
Email: Howdy@BackroadsTexas.net
Local Phone: (830) 522-4661
Messenger : BackroadsReservations
What do guests say about our services? Read our 250+ 4.9 star Google Reviews!
Host reviews from 2023:
"Richard and I were new to renting out our vacation property. The first managers we had didn't manage the property—they booked it with the handful of customers they had accrued over the years. When something went wrong—air conditioner—a leak—that was on us. We had to deal with the problem from our home in Houston. That was such a huge headache we considered taking the property off the market. When we signed with Spencer and Jess at Backroads Texas, everything changed. For the same price as the first managers, they find reliable cleaners, oversee repairs with repairmen they vouch for, walk the property and make reasonable improvement suggestions, introduce us to our neighbors—oh, and they do a seriously good job marketing the property. Our calendar is much fuller than before. My son is an architect—he designed the Box and he deals with property managers all the time. After he met with Spencer, he told me we were lucky to have him and to do whatever he suggested. Additionally, Spencer and Jess are calming and courteous—a pleasure to work with. We're grateful they took us on"
Sincerely,
Stephanie
The Box House
"Omie's Ranch Haus Vacation Rental has been blessed to have been represented by Spencer and Jessica Forrest with Backroads Reservation for over 3 years. Backroads Reservation does more that book our guest reservations. They handle any guest inquires or needs before and during their stay and get in touch with us if we need to assist in anyway. They professionally handle reservations; bookkeeping; hotel taxes; manage our VRBO and AirBNB websites; manage our Backroads Reservation website and have a very efficient calendar app that provides us with our guest info whenever we need it on our cell phones. They are extremely efficient with payment every 15th and end of month for our reservations. They do not charge our guest an additional booking fee. Backroads also provides our guest with a Texas Hill Country App that provides local information for the Hill Country region and the upcoming eclipse information that they can use for their trip along with a traveler login to provide information pertaining to our particular rental property for their use during their stay. Jessica and Spencer have always been available for any questions, concerns and guidance and have provided us with an amazing vacation rental experience. We cannot imagine having this business without their spectacular assistance and vast knowledge of the hospitality industry like they do. Looking forward to many more years of amazing service from an amazing company – Thank you Backroads Reservations for all you do for the success of both of our businesses."
Bing and Debbie
Omie's Ranch Haus
Fredericksburg, TX
"We have used Backroads not only as guests but as hosts for over 20 years!!! We love them to the moon and back!"
Megan
Miracle Springs Ranch
Leakey, Texas
"Spencer and Jess are the best. The pride in their work is obviously as they strive to truly create super friendly experiences you can count on"
Karl
Fall Creek Retreat
"My experience as a homeowner partnering with Backroads Reservations has been outstanding. Their team's professionalism and proactive approach have made renting out my vacation home hassle-free. From marketing to guest management, they've exceeded my expectations. I highly recommend Backroads Reservations to fellow homeowners looking for top-notch representation"
Keith O. 
Tarpley, TX
"I couldn't be happier with my decision to partner with Backroads Reservations to represent my vacation home. Their expertise, commitment to excellence, and genuine care for both homeowners and guests have made this partnership a win-win. I wholeheartedly recommend Backroads Reservations to any homeowner looking for a trustworthy and effective vacation rental management company. They've exceeded my expectations in every way and I am glad we chose them to help us market our cabin."  
Deborah Wilson
Llano, TX
La Casita 
"Partnering with Backroads Reservations to represent my vacation home has been an incredibly rewarding experience. Their professionalism and dedication to both homeowners and guests have truly set them apart in the vacation rental industry. From the moment I decided to list my property with Backroads Reservations, their team made the onboarding process seamless. They provided invaluable guidance on optimizing my home for guests and enhancing its appeal, which was important to me since we live out of state. Their attention to detail, from professional photography to expertly crafted property descriptions, showcased my home in the best possible light. I was pleasantly surprised by the level of support and communication I received as a homeowner. The Backroads Reservations team has been responsive and proactive in managing bookings, ensuring that my property is consistently occupied. They've also taken care of tax filing administrative tasks, which was a real plus. The financial aspect has been equally impressive. Backroads Reservations provides detailed, transparent reports of earnings, making it easy for me to track my property's performance, and they pay every two weeks, ansd always on time. Above all, what makes Backroads Reservations exceptional is their dedication to fostering positive relationships. They value homeowners like me, and it's evident in the way they prioritize our needs and concerns. They truly treat my property as if it were their own."
John M. Taylor
Santa Fe, NM