HELOTES, TEXAS: WHERE THE HILL COUNTRY BEGINS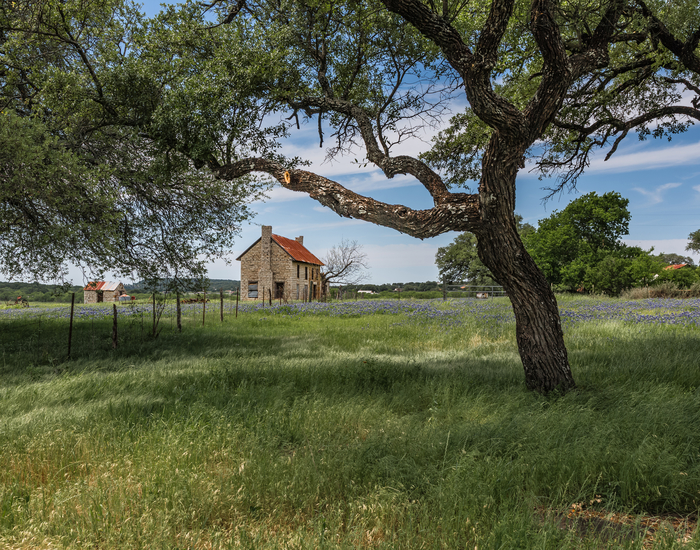 Browse the vacation rentals we currently have available in Helotes area
Situated 20 miles northwest of downtown San Antonio, the little town of Helotes, Texas is no mere suburb or bedroom town! They take pride here in being the gateway between the home of the Alamo and the big and beautiful Texas Hill Country, a town with a history and personality all its own.
As early as the late 1600s, the Lipan Apache tribe of Native Americans settled in the region, and would call it their home for well over a century. They would farm in the valley of what would become known as Helotes Creek, and one of the staple crops they raised was corn. The Spanish terms "elotes" and "olotes" roughly translate to "corn," "ear of corn," or "corn cob," and early in recorded history these terms were associated with the region and the maize being grown there. Over time, the original Spanish was Anglicized somewhat to the town's modern name, Helotes.
The early 1820s brought the Comanche tribes to the area, who eventually staked their claim and forced the Lipan Apache from the Helotes Creek Valley. As German and Mexican immigrants started to trickle into the area and establish farms and ranches there in the 1830s, they often found brisk and troublesome resistance from the Comanche, who would launch sporadic attacks against settlers in the area until the 1870s, when the Native Americans themselves would be expelled from the region.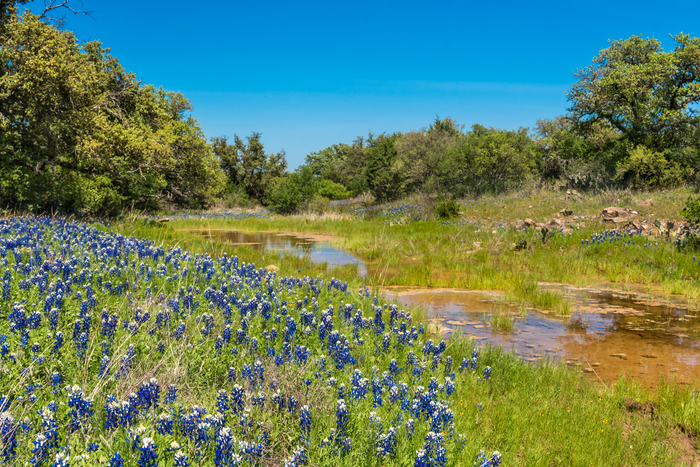 Scottish immigrant and surgeon Dr. George F. Marnoch built the first permanent home in what would become Helotes in 1858; the two-and-a-half story limestone house he completed a year later was awarded a Texas Historic Landmark designation in 2010. Two reptilian species, and two amphibian ones, were discovered here by Marnoch's eldest son Gabriel, who became a skilled naturalist while studying the flora and fauna of the Hill Country.
Farming and ranching were the lifeblood of Helotes for decades after it was established. Cattle drives between San Antonio and Bandera (30 miles west of Helotes) were commonplace, and the crop from which the town derived its name remained an important part of Helotes' heritage. A salute to corn's influence in the town's history was established when the first Helotes Cornyval was held in 1966. The festival is held every spring, featuring a rodeo, pageant, live entertainment, and parade.
A fascinating aspect of Helotes' history is that it wasn't officially considered a city until 1981. That isn't to say it didn't have its own civic identity; the post office there was established in 1873. A full century later, the encroaching urban sprawl of San Antonio in the 1970s spurred almost a decade of negotiations and planning, and in October of 1981 Helotes was officially incorporated as a city. This thriving Hill Country town now boasts a population of about 9,500.
We couldn't cover the history of Helotes without mentioning a local landmark that draws visitors by the thousands: John T. Floore's Country Store. Mr. Floore opened it in 1942, not as a country store, but as a dance hall and restaurant that has established its reputation in the history of live entertainment. It's considered the venue that launched the career of Willie Nelson, and its stage has seen luminaries and legends like Hank Williams, Patsy Cline, Elvis Presley, Bob Dylan, Little Richard, and many more. It's a small wonder that Texas Monthly Magazine called it one of the 50 things every Texan should do!
There's tons more to explore in Helotes, too! Scroll to the bottom of this page for a more detailed look at the attractions, parks, shops, nightlife, and restaurants you'll find when you visit here. We've compiled comprehensive information on each entry, arranged by categories customized to help visitors.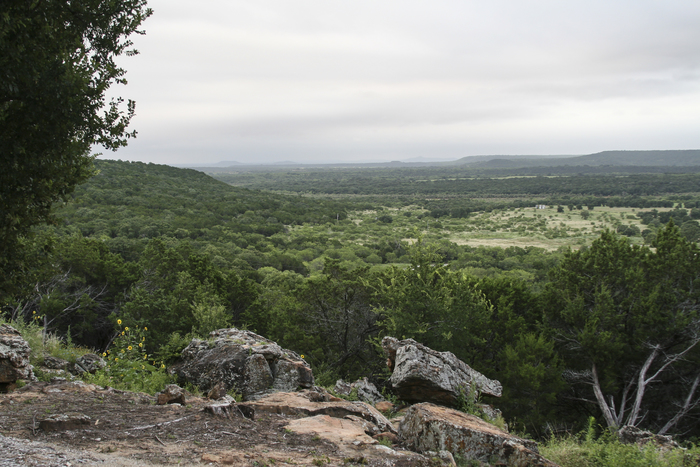 Helotes is just one of the fun and fascinating towns in the Texas Hill Country, and Backroads Reservations is proud to present a free download that helps you explore it all! We call it the Hill Country Travel App.  It's the culmination of over 20 years of experience we've gathered as property management professionals in the Hill Country region. We've researched hundreds of business and attraction listings, sorted by town and category, including up-to-date information on events taking place during your upcoming visit! You'll also have exclusive access to vacation rental info, photo galleries, maps, booking assistance, and special check-in perks you'll only find on the app.
A special event note here: Helotes will be in the prime viewing area for two upcoming solar eclipses! On Saturday, October 14, 2023, there will be an annular "ring of fire" eclipse, and a full solar eclipse will take place on Monday, April 8, 2024. The Texas Hill Country Travel App offers preparedness tips, viewing recommendations, and special eclipse event booking opportunities right at your fingertips!
One of our biggest motivators at Backroads Reservations is a simple one: we love the Hill Country! It's our pleasure to introduce new visitors to our beautiful neck of the woods, and to welcome old friends back. Whether you're looking for a peaceful and relaxing countryside getaway from the daily grind, or an adventurous family outing, we'll help you find the perfect vacation home with enticing amenities for your specific desires. Get started by perusing our available rentals in the Helotes area at this link, then touch base with us to get the ball rolling on your Hill Country holiday!
Explore the Hill Country
The Backroads Reservations Hill Country Travel App

Antiques

Museums

Restaurants

Bars

Horseback Riding

Kid Friendly

Wineries

Gifts

Parks

Stores