FREDERICKSBURG, TEXAS: HERZLICH WILLKOMMEN!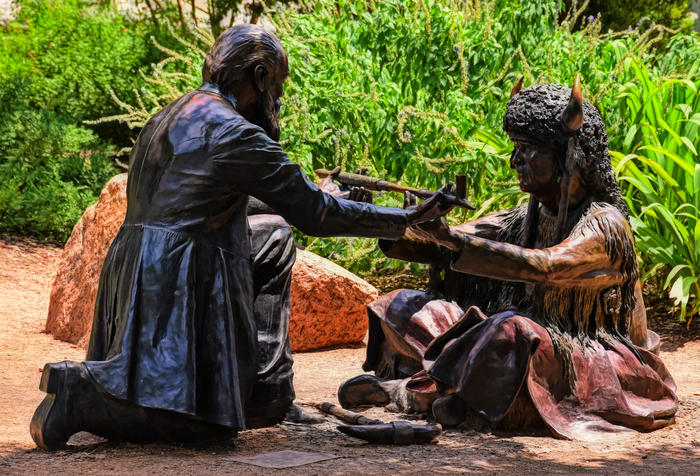 Check out our vacation rentals Fredericksburg area and Comfort rentals by clicking the highlighted links!
"Herzlich Wilkommen" may seem like a mouthful, but it's simply German for "warm welcome, That's exactly what will greet you when you visit this friendly town in the Texas Hill Country. This town of just over 11,000 people prides itself on its German heritage, its unique history in central Texas, and its surroundings, all of which make it a favorite spot for visitors.
Officially founded on May 8, 1846, Fredericksburg was named for Prince Frederick of Prussia (originally, it bore the traditional German spelling of "Friederichsburg," but was later Anglicized to its current name). Its founders were highly-educated and progressive German citizens who sought solace from social and economic upheavals that were taking place at the time in their home country. The settlement of Fredericksburg was problematic in the beginning, with the German newcomers being used as a sort of political football between the leaders of Texas and Mexico. As a result, the town's first formative years were somewhat tense, to put it mildly.
Over time, however, all the disputes of the disparate populations in the area settled down, and life for the majority of people became more civil. Through the 19th and first few decades of the 20th centuries, Fredericksburg forged a history like many of the surrounding Hill Country communities, focusing on ranching and agricultural interests. Its human heritage of Native Americans, Mexicans, and European settlers was similar to many of its fellow towns in the region. Fredericksburg's citizens were fairly insular, and were content to keep to themselves.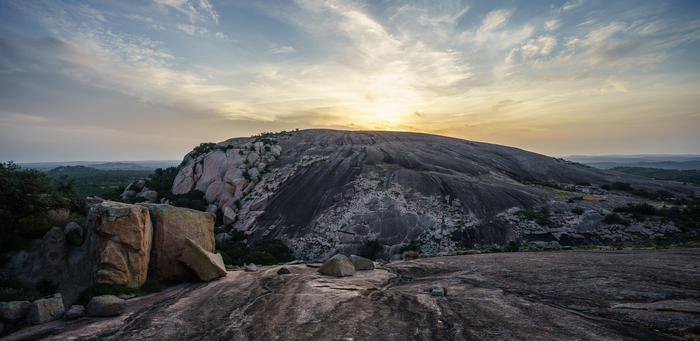 However, toward the middle of the 20th century, the feats and reputations of famous local natives Admiral Chester Nimitz (who was influential in the Pacific Theater during World War II) and President Lyndon B. Johnson drew national attention to the area, and enterprising locals capitalized on this, growing a booming and vibrant tourism culture that still exists today. Both distinguished gentlemen have historical sites in or near Fredericksburg devoted to their contributions to American history. Overall, Fredericksburg caters to tasteful tourism, its downtown district composed of historic architecture, its surroundings those of the beautiful Texas Hill Country.
US Route 290 is an east-west artery that goes right through Fredericksburg, but locally you'll often hear it called by another name: Wine Road 290. The highway also runs through what is called an American Viticultural Area (AVA) known as the Hill Country AVA. What does all this mean? Wine, and some of the best you'll find in the United States! Temperatures, soil composition, climate, and other factors all come together here to make the region one of the finest wine-growing areas in the country, and with its central location on 290, Fredericksburg has become a focal point for those seeking a fine wine experience in the Hill Country. No matter your wine expertise, you'll find vintages to your liking along the 290 corridor!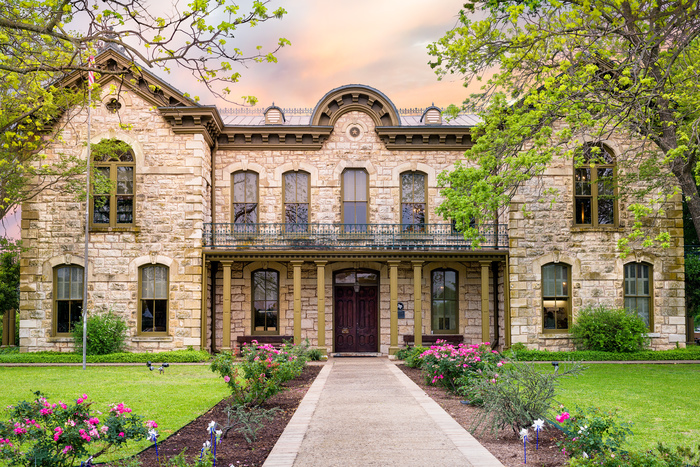 From motorcycle rallies to seasonal celebrations to a classic German Oktoberfest, Fredericksburg has something going on all year long to entertain their welcomed visitors, all highlighted by Hill Country hospitality! There's a pleasantly surprising variety of cuisine, nightlife, antiques, shopping opportunities, and so much more here. If you're planning a visit to Fredericksburg, we heartily recommend you take a look at the curated links we've prepared at the bottom of this page. They're conveniently separated into categories like wineries, restaurants, parks, and even kid-friendly attractions. You'll find them a valuable resource when you plan your vacation to this wonderful Hill Country town!
Even if your targeted Hill Country holiday spot isn't Fredericksburg, Backroads Reservations has yet another can't-miss resource you should check out. It's called our Texas Hill Country Travel App, and it's designed for travelers just like you in mind! We've been STR property management professionals in the Hill Country since 2001, and all our expertise has gone into crafting an app that will help you through all stages of your vacation. You'll also find exclusive perks and features you won't find anywhere else!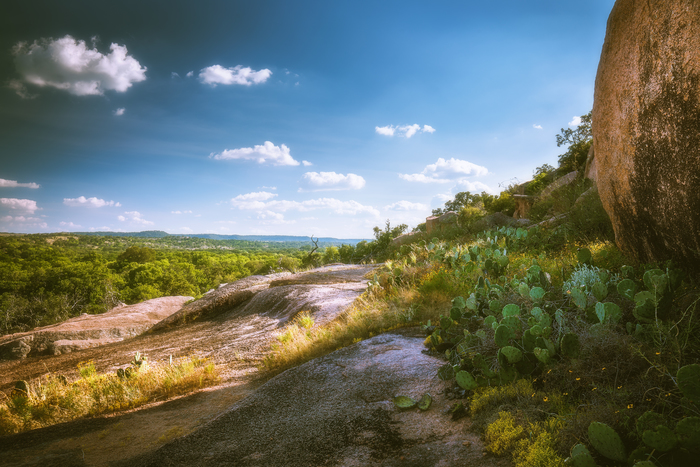 Speaking of app exclusives, you'll want it handy for the solar eclipse events coming to the Hill Country, too! On Saturday, October 14, 2023, there will be an annular "ring of fire" eclipse, and a full solar eclipse will take place on Monday, April 8, 2024. Fredericksburg will be right in the prime path for both of these sky shows, and our app has an entire section dedicated to these events, including a sign up form for land owners to rent open land for eclipse RV parking! Preparedness tips, viewing recommendations, and unique vacation rental booking opportunities will be just a click away, and only in our app!
Backroads Reservations is proud to be headquartered in Bandera, TX right here in the Texas Hill Country! We love the region, and are proud to find the perfect vacation rentals for our guests. We've earned our reputation as the best by working with potential visitors one person at a time. So, whether you're seeking a quiet and secluded romantic getaway for two or a huge reunion of the whole gang—or anything in between—we'd love to help you put together your ideal Hill Country escape. To help get you started, take a moment to browse the vacation rentals we currently have in our vacation rental home inventory!
Explore the Hill Country
The Backroads Reservations Hill Country Travel App

Antiques

Museums

Restaurants

Bars

Kid Friendly

Wineries

Gifts

Parks

Stores