HARPER, TEXAS: HEADWATERS OF THE HILL COUNTRY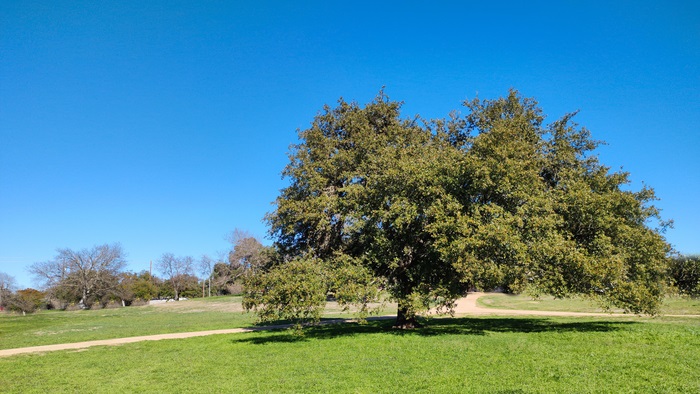 At the headwaters of the Pedernales River in western Gillespie County, you'll find the picturesque Hill Country town of Harper. Like many of its fellow Hill Country towns, it's a ranching community with deep roots that lead back to its original settlers; indeed, many of its current residents (with a current population of about 1,200) claim those settlers as family.
Another commonality with other Hill Country towns is Harper's early history. With the Pedernales flowing close by, and land ideal for ranching and farming, human inhabitants have been attracted to the region all the way back before recorded history. Native Americans called it their home for hundreds of years, and when the time came for European immigrants to settle central Texas, the land appealed to them, too.
Sadly, the introduction of white settlers to what would become Harper was marked with tragedy. The families of Matthew Taylor and Eli McDonald (McDonald was Taylor's son-in-law) laid claim to land here in 1863, but their peaceful settlement wouldn't remain that way for long. On August 8,1865, Kiowa Indians raided the McDonald homestead. McDonald himself and Taylor's daughter-in-law were killed, and five other family members were captured; only Taylor's wife escaped unscathed by hiding from her attackers in a cave in what is now Harper Community Park.
Matthew and Jim Taylor discovered the carnage the next day, and after tending to their dead and rescuing Matthew Taylor's wife, proceeded to track the Kiowa and their hostages. Months later, all taken captive were ransomed and freed after their captors had been trailed to Oklahoma. The Texas Historical Commission erected a commemorative marker near the site of the event in 1976, and it can be found at the intersection of Texas Highway 783 and US Highway 290 in Harper. Despite this horrible event, many descendants of the Taylor and McDonald families still live in and around the area.
At the mention of landmarks, we'd like to note here that Harper is home to a number of other markers, those that denote more positive aspects of the town's history. It's known for its groundbreaking churches, and the beauty of their architecture. As a result, there are commemorations of the St. James Lutheran Church, the Harper Presbyterian Church, the First Baptist Church of Harper, the St. Anthony Catholic Parish, and the First Methodist Church. Most of the churches listed here are in their original buildings.
One unique aspect of Harper is its school district, that started with a humble one-room schoolhouse in 1885. The Harper Independent School District was officially created in 1906, and it marked the occasion with a brand-new limestone building. What's more, over the following years they absorbed schools in the area as the latter met funding challenges. The school grounds were expanded in the 1930s and 1940s, and even more smaller schools consolidated into the Harper district.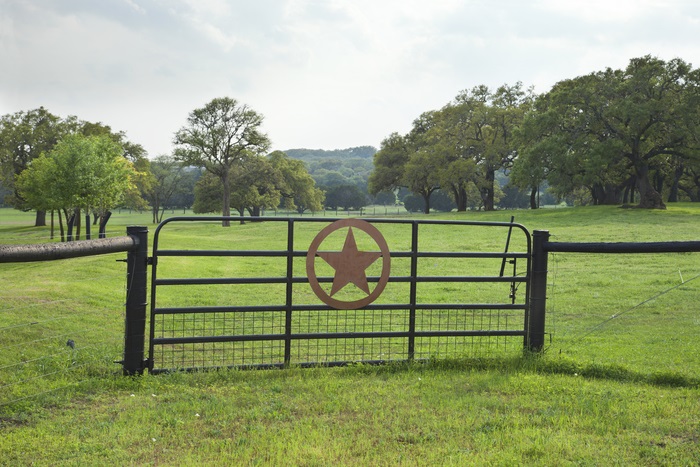 Traditionally, there is a pattern that occurs with smaller school districts: they're absorbed into larger ones. As a matter of fact, there were several instances in which it was proposed that Harper consolidate their school system with those of larger cities like Fredericksburg or Kerrville. Every single one of those proposals was denied, and the Harper Consolidated School District stands today as one of the most robust in the area, comprised of smaller town and rural schools from four counties. It's a point of pride they point out on Harper's official city page, and rightly so.
Though considered by some a "bedroom town" for nearby San Antonio and Austin, Harper maintains a strong sense of self and community. It has a strong ranching economy, and its environs attract deer hunters from all over the country. It really is a shining example of small-town pride, and its festivals, rodeos, and other events attract big fun-seeking crowds from communities all over the Hill Country.
When your travels bring you to Harper, we'd like to lend a helping hand! To help you explore, we've collected business and attraction information about the town and its vicinity, and it's all arranged at the bottom of this page in listings sorted by category for all the shops, parks, restaurants, and kid-friendly spots in and around Harper. It's easy to use, and can serve as a road map for your visit!
If you'd like to take a look at other towns in the Hill Country, we've thought of that, too! We've put dream vacations together in the area (we live and work here, and we love it), and all the expertise we've gathered since 2001 is yours with a FREE download of the Texas Hill Country Travel App! We've researched over 1,500 local businesses and attractions, and it's all in the app, sorted by town and type.
In over 20 years as Hill Country property management professionals, we've learned from our neighbors, business people, vacation rental owners, and travelers! The Texas Hill Country Travel App takes that knowledge and applies it to your unique vacation needs, from property listings to booking info, from check-in to heading home, and app-exclusive perks! We'll even keep you up-to-date on special events in the area.
This beautiful region of the Lone Star State is our home, and we love showing it off! We've arranged Hill Country getaways for everything from romantic escapes to big gatherings like weddings and reunions. Feel free to contact us; we'd love to inspire you to fall in love with the Texas Hill Country just as we have.
Explore the Hill Country
The Backroads Reservations Hill Country Travel App

Museums

Restaurants

Bars

Kid Friendly

Gifts

Parks

Stores