TAKE A PEEK AT THE HILL COUNTRY'S PIPE CREEK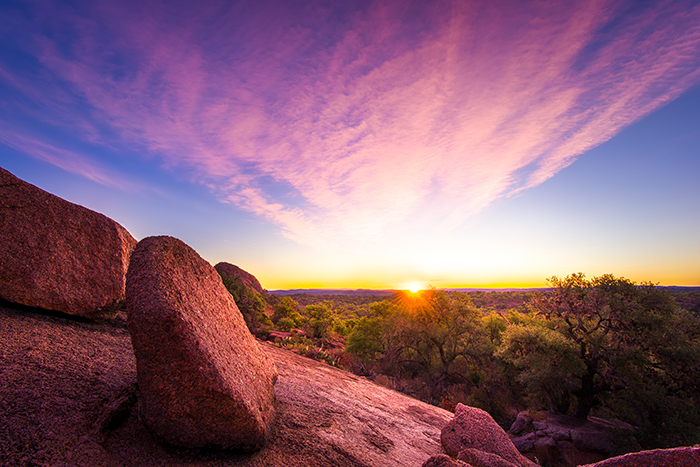 Explore Pipe Creek from one of the great vacation homes in the area, by following this link!
Small-town Texas culture is forged by the diverse groups of people that have called it home. It's laid back, while populated by proud and hard-working people; there's no big-city rush or pressure to do and see everything all at once. We're not saying there's nothing to do in the towns of the Texas Hill Country. It's really the opposite; the slow-down-and-take-it-all-in attitude here allows a better appreciation for the finer things, which you might miss in the metropolitan bustle. As a result, the Hill Country often surprises the average visitor, with the history and down-home hospitality that greets them.
Our case in point here is Pipe Creek, nestled in the Hill Country in eastern Bandera County. Its history is similar to many of the towns in the region. In the dawn of human history, the area was settled and farmed by indigenous Native Americans and Mexicans, who took advantage of water sources that would later be known as the Medina River and Pipe Creek. The latter got its name in an unusual, humorous, manner. The story is told that in 1852, a westward-bound pioneer lost his tobacco pipe in the creek's waters. It's amusing that his name has been lost to history, but his misfortune has been immortalized in the names of both a creek and a town nearby!
Pipe Creek was founded around 1870, and a post office was established there three years later. The first white settlers of record were Francis Marion Hodges in 1868, and Oliver S. Shirley in 1870. As it slowly grew to a population of 100, the town served as a way station for travelers between San Antonio and Bandera, the latter of which was (and still is) 10 miles west of Pipe Creek. The Hill Country is comprised of rich land that's ideal for ranching and farming, and Pipe Creek's family ranches and farms bolstered the reputation of the region's agricultural value.
In the latter part of the 19th century, there was some confusion regarding the town's name. Officially founded and named as Pipe Creek (two words, named for the nearby body of water), there were nonetheless written records that referred to the community as "Pipecreek." This confusion was compounded when, around 1895, the post office adopted the one-word spelling. It took a few years to absolutely, completely, and officially settle on the name Pipe Creek, but to this day you'll still stumble upon folks who use the unofficial variation.
Speaking of confusion, we'd like to clarify something we discovered while researching Pipe Creek. If you do an online search for their population, you're going to encounter wildly varying numbers. This can be attributed to 78063, the ZIP code assigned to Pipe Creek. Strictly speaking, the town alone has a population of about 250 people; however, 78063 (officially designated "Pipe Creek" by the US Postal Service) covers much of eastern Bandera County, including the town of Lakehills. The population count for the entire ZIP code is over 9,500 people.
Pipe Creek is renowned for its general store and dance hall, as well as the historic ghost town of Polly and its chapel just outside of town. If you're planning a visit to the fascinating Hill Country town, take a moment to scroll to the bottom of this page! We've gathered guest-friendly info on all the businesses and attractions in Pipe Creek, and have sorted them into easy-to-use categories.
We didn't stop at Pipe Creek, either! Our Texas Hill Country Travel App explores parks, restaurants, shops, and kid-friendly sites in over a dozen towns in the Hill Country! It's a free download, and we don't share your data with third parties, ever. What's more, you'll have access to great vacation home listings, photo galleries, maps, booking assistance, and special check-in access and perks only available in the app. There's also a helpful comprehensive listing of upcoming special events throughout the region!
As an example, two very special events are going to take place in the Hill Country, and towns like Pipe Creek will be right in the bullseye! Two rare solar eclipses will track over the region; on Saturday, October 14, 2023, there will be an annular "ring of fire" eclipse, and a full solar eclipse will take place on Monday, April 8, 2024. Thousands will visit for these events, and you'll need expert information to avoid traffic snarls, crowds, and rental hassles. You'll have the benefit of our research right in the app, with specialized information for those renting vacation homes, finding RV spots for the best viewing, and tent camping. We'll also provide eclipse preparedness info, viewing tips, special event vacation rental booking, and more, all part of the free download!
Since 2001, Backroads Reservations has been building strong relationships with all those involved in putting together great vacation getaways, from business and property owners to feedback from our wonderful guests. Put over two decades of property management expertise to use for you! Let us know where you'd like to stay, what amenities are important to you, the size of your group, whether you'll be bringing pets...we'll create a dream Hill Country escape with everything that's important to you in mind! Take the first step by reviewing the amazing rental properties we have in Pipe Creek at this link, then contact us with your holiday wish list. We live in the Hill Country, we love it here, and we love to show it off!