TEXAS' OWN UTOPIA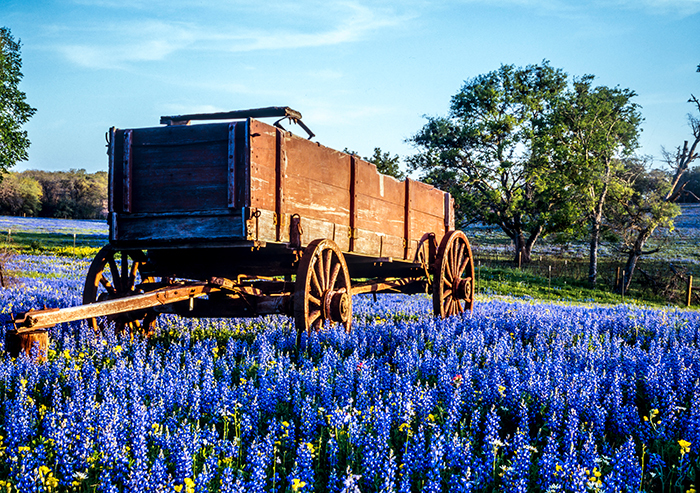 Take a look at the fantastic vacation rentals available in or around Utopia by following this link!
Loosely translated from the Greek, the word "utopia" means "no place" or "not a place." Though the word was coined by Sir Thomas More in 1516, the concept of a Utopian society dates all the way back to Plato's "Republic," written around 375 BC. In a true utopia, every facet of society (economic, political, social, class, creative, scientific, and so forth) is advanced and balanced in so perfect a way that everything functions without conflict or error. However, in most mentions of utopias in literature, they were used more as a warning than an ideal; such a balance would be so delicate that it would have been destined to fail, human nature being what it was, and is.
The term's definition has been altered a little over the centuries, and has come to mean more of a place of great beauty and tranquility. It's definitely an admirable goal to aim for! The Lone Star State has its own Utopia, nestled in the breathtaking Hill Country region in northeastern Ulvalde County. While a strictly academic utopia may be impossible to achieve, the people of Utopia, Texas have done a respectable job creating a setting that suits the local folks just fine. That goes for the friendly reception and hospitality they roll out for their visitors, too!
Texas' Utopia didn't start that way, in name or in theory. Captain William Ware fought admirably in the Texas Revolution, and as early as 1835 he had fallen in love with the Sabinal River Valley. He resolved to settle there, and was finally able to do so in 1852. Other settlers soon followed suit, and in 1856 a post office was established, the town being named Waresville in honor of its founder. A quick note of interest here: the Waresville cemetery just south of Utopia still retains that name, a gentle reminder of the town's origins.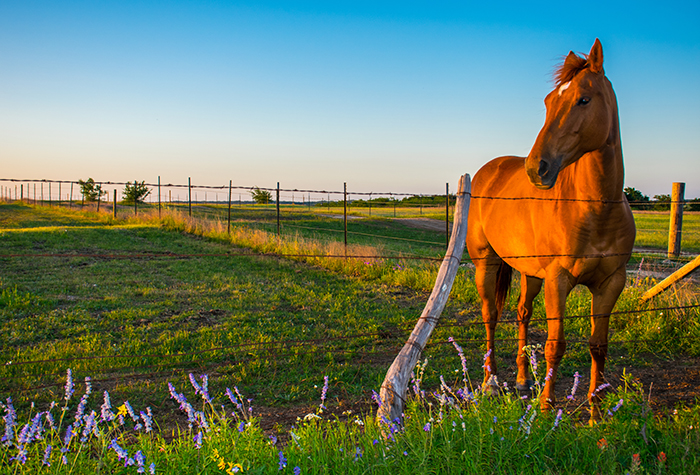 During the 1870s, skirmishes between Native American tribes and white settlers intensified, and some of them came to a deadly end on both sides. Out of frustration, in 1873 one of Waresville's original residents, a gentleman by the name of Kinchloe, moved a mile north of the small village and donated land for schools, churches, and local businesses. By 1884 the entire population of Waresville had followed Kinchloe's lead, and the post office was moved north, as well. At this point, Waresville was renamed Montana. Almost immediately after this, local officials discovered there was already a place named Montana in the state of Texas, so the town's modern name of Utopia was adopted.
Slow but steady growth took place in Utopia, which had a population of about 150 by the turn of the 20th century. The Great Depression in the 1930s, and a long period of drought in the 1950s, hit Utopia hard, and caused some residents to leave for greener pastures. However, it has since rebounded, and the town now has about 240 residents. Ranching and farming plays an important role here, as it does throughout much of the Texas Hill Country. Rodeos have been attracting visitors to Utopia since the late 1920s, and the grand opening of the Lost Maples State Natural Area nearby has increased tourism in the area, too.
As you explore Utopia, keep in mind that the 2011 sports drama "Seven Days in Utopia," starring Robert Duvall, was shot there, the town's locations serving as the inspiration for David L. Cook's book "Golf's Sacred Journey: Seven Days at the Links of Utopia," which in turn inspired the movie. The Utopia-Riveroaks Golf Course here adds genuine local flavor to the film.
Utopia's had its moment of fame on the small screen, too! The Laurel Tree serves multi-course gourmet meals every Saturday for lunch and dinner. They've got something you won't find just anywhere: tree house dining! It's a dining room custom built by Pete Nelson, whose "Treehouse Masters" was a featured program on the Animal Planet network.
From rodeos to concerts to art fairs, Utopia has a lot to offer its visitors! To get a better look at the businesses, parks, and attractions in the area, scroll to the bottom of this page. We've listed everything we could find in Utopia that will appeal to guests, all in easy-to-browse categories.
Take in all of the Hill Country with a free and easy download of our Texas Hill Country Travel App! Backroads Reservations has over two decades of experience in the Hill Country as property management professionals, and that expertise is now right at your fingertips. You'll find business and attraction listings on over a dozen Hill Country towns, and an up-to-date events calendar. Browse our great vacation homes, too, with property listings, photo galleries, booking tips and assistance, and exclusive app-only perks!
The Hill Country is one of the most beautiful natural settings in Texas, and in the country as a whole! We live here, and we love helping our guests and neighbors fall in love with it, too. We believe where you stay should be just as inspiring and magical as the events and attractions you visit when you plan your Hill Country holiday. Let us know what you're looking for, from location to an amenities wish list, and we'll match one of our fun and luxurious vacation homes to to the rental you need. From quiet and cozy couples' getaways to the biggest family and friends gatherings, we'll help you create a memorable escape. Take a look at the vacation homes we have available in Utopia at this link, then contact us to get the ball rolling on an awesome holiday!
Explore the Hill Country
The Backroads Reservations Hill Country Travel App

Antiques

Museums

Restaurants

Kid Friendly

Gifts

Parks

Stores