Backroads Reservations is dedicated to serving both our rental guests and hosts with a quality-over-quantity philosophy. While quantity of unique, comfortable, and fun Hill Country vacation rentals is wonderful—and is certainly one of our goals—it is secondary to assuring every single booking measures up to the exacting standards of everyone involved.
Our pledge to our guests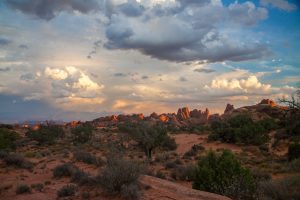 Your satisfaction during your stay, your entire stay, is our highest priority. Since 2001, we have built a hard-earned reputation for providing the cleanest, safest, most comfortable, and most fun rental properties available in the Texas Hill Country region. Our selection of guest homes and cabins can be tailored to your preferred location, group size, and activities you would like to enjoy. Our responsibility to our guests is one we take very seriously. The key here is constant, open and honest communication. From the moment you book with us, until the time you go home, we invite feedback from our guests! These responses help us to make our already-wonderful rental properties even better in the future.
Equally important is our dedication to inspiring return guests, and welcoming new ones. We would not be in this business if we did not genuinely enjoy the company of the visitors we have the privilege to meet throughout the year. Since we are not a huge corporation—we live right here in the Hill Country—we rely strongly on your positive reviews and word of mouth recommendations to your friends and family. Your happiness is our goal, and when your current visit is over, we would be honored to have you share that information in your review of your stay.
Whether you are planning a solo outing, an escape with family and friends, or a relaxing retreat with your coworkers, we pledge to make your vacation rental booking experience the most pleasant and trouble-free we possibly can. We know how important your time away from the daily grind is, and we would love the opportunity to welcome you back again and again!
Our pledge to our hosts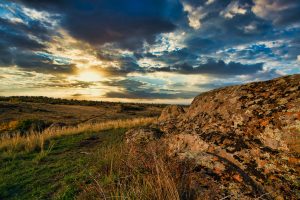 Wherever your vacation rental property is located, we will work diligently to keep it rented as often as we realistically can. We are not a book-it-and-walk-away business; we not only welcome feedback from our guests during all stages of their stays, but also provide relevant articles and detailed information on attractions and events of local interest for every area we serve. When we share with our guests what there is to do in the area, they are more likely to not only stay longer, but to make return visits.
Backroads Reservations works on a positive feedback-loop system; that is to say, when we go the extra mile to satisfy our guests, they in turn provide positive reviews online and word-of-mouth recommendations to people they know. These reviews and recommendations are a badge of honor for us, something we can point to as proof positive that we achieved the ultimate goal of happy guests. When we work together with our rental property hosts to assure that level of satisfaction, everyone wins: our guests get a memorable, comfortable, and entertaining stay (memories of which they will share), and our hosts can capitalize on a growing customer base (not to mention repeat customers) which will minimize "empty time" of any given property. We strive to make Backroads Reservations' name synonymous with high-quality Hill Country vacation rentals.
We here at Backroads Reservations love the Texas Hill Country! We live here, we work here, and we love what we are doing. Our hearts and souls are dedicated to sharing our little slice of heaven with our guests, whether they are stopping by for their first time, or their hundredth. We are happy to extend a warm Texas welcome to every single one of our guests, and to forge an equally warm partnership with our property hosts, who will share the honor of welcoming those guests as their appreciated visitors.