BLANCO, THE WHITE CLIFFS OF TEXAS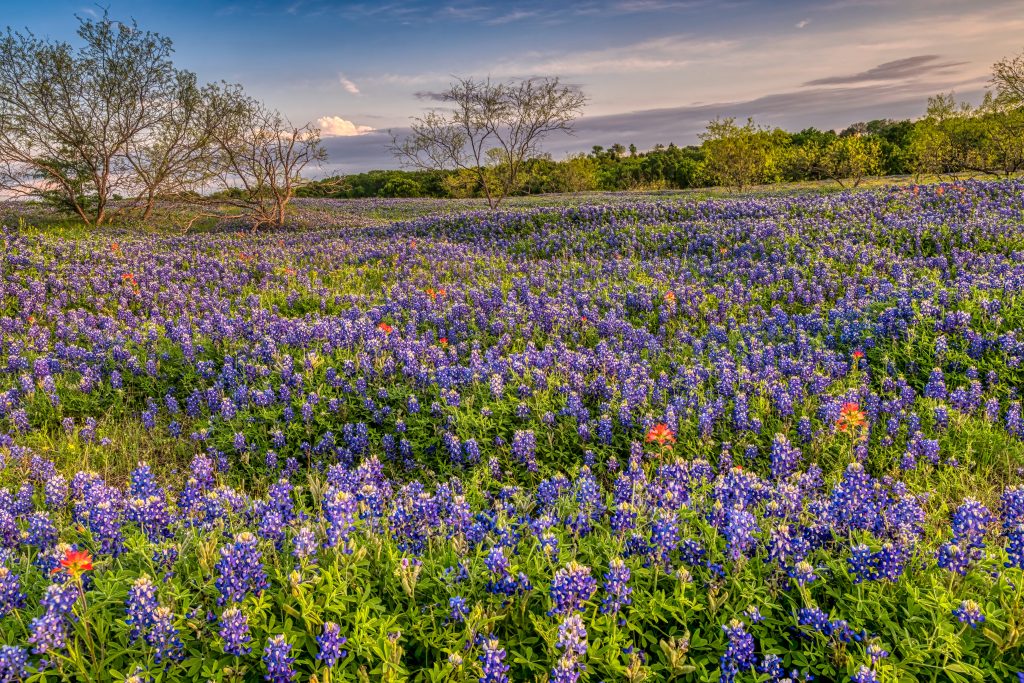 Located in the northern part of the Texas Hill Country, Blanco, Texas seems to sport a fairly generic name; however, those who assume it's boring and unremarkable are doing both themselves and the town a disservice. Blanco is rich in history, traces of which can still be seen in its historic architecture. It also played a major role in one of the most intense rivalries in the history of the Hill Country! Let's take a deeper dive into the people and events that have made Blanco the town it is today.
The first feature in the Hill Country to carry the name "Blanco" was the river. In 1721, Spanish settlers named it after the limestone cliffs that bracketed it; they shone a brilliant white under the light of the Texas sun ("blanco" is Spanish for "white"). As European settlers started arriving in the 1850s, they established the first white village on the banks of the Blanco that took advantage of the ready source of water.
Pittsburgh, Texas was the first European settlement founded on the Blanco River, established in 1854 and named after General John D. Pitts, one of the owners of the land as a member of the Pittsburgh Land Company. The centerpiece of this village was a combination Methodist church, school, and protective shelter against Native American raids. Four years after Pittsburgh's founding, an election and resultant reorganization would change things considerably.
Blanco County was created as a result of this election, and the county seat was founded directly across the river from Pittsburgh. The town was named Blanco, and a post office under that name was established the same year. Blanco's first courthouse was built in the new town's public square by A.V. Gates in 1860, at a reasonable cost of $600 (about $22,000 in today's dollars). Over the next decade or so, the town welcomed a hotel, new churches, a gin, and...two new courthouses.
The first was built in 1875 by noted Austin architects Frederick E. and Oscar Ruffini, constructed with native limestone. Unfortunately, the building succumbed to a fire a year later, which also destroyed all county records. A new courthouse, again designed by the Ruffinis, was erected in 1885, with county offices temporarily located in other buildings during the interim. That building, now known as the Old Blanco County Courthouse, is an official Texas Historical Landmark you can visit today. It's also listed on the National Register of Historic Places, as are over 30 other buildings in Blanco.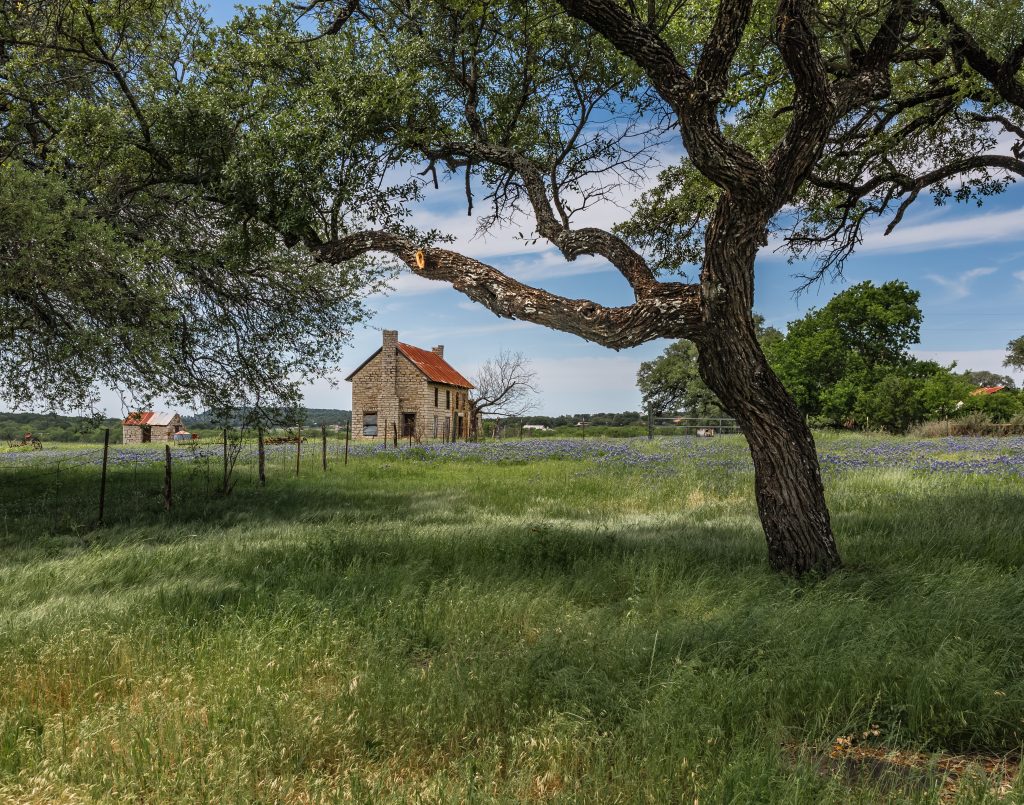 1876 also saw a potential political shakeup in Blanco County. The citizens of Johnson City, 14 miles north of Blanco, petitioned to have the county seat reassigned to their town, citing Blanco's "inaccessibility" as an issue. The initial attempt was unsuccessful, but the battle was far from over. A heated rivalry between Blanco and Johnson City simmered for the next 14 years, while Johnson City kept angling for county seat status. Eventually, it worked. In 1890, Johnson City won a hotly contested county seat election, and the following year all the county offices and records were moved out of Blanco. Today, over 130 years later, there still exists a rivalry between the two towns, sometimes lighthearted and sometimes serious.
Despite that setback, Blanco nonetheless grew and flourished, chiefly as a ranching and farming town. Its population cleared the 500 mark shortly after the turn of the 20th century, and 1,000 in the late 1930s. Today, Blanco boasts about 1,900 residents, with approximately 50 different businesses calling the town home. Scenic Texas has designated Blanco a certified Scenic City, with natural, architectural, and historical elements combining to make it a location of distinction.
For those interested in taking a more in-depth look at this amazing Hill Country town, we've gathered business and attraction information about Blanco and its vicinity for you. At the bottom of this page, you'll find listings conveniently sorted by category for all the shops, parks, restaurants, and kid-friendly spots in and around Blanco. It's easy to use, and can serve as a road map for your next Hill Country visit!
If you'd like to take a look at the other towns in the Hill Country, we've thought of that, too! We've put dream vacations together in the area (we live and work here, and we love it), and all the expertise we've gathered since 2001 is yours with a FREE download of the Texas Hill Country Travel App! We've researched over a thousand local business and attractions, and it's all in the app, sorted by town and type. Blanco is close to other Hill Country towns like Fredericksburg, Stonewall, and Johnson City, and you can learn more about all of them!
In over 20 years as Hill Country property management professionals, we've learned from our neighbors, business people, vacation rental owners, and wonderful guests! The Texas Hill Country Travel App takes that knowledge and applies it to your unique vacation needs, from property listings to booking info, from check-in to heading back home, and app-exclusive perks! We'll even keep you up-to-date on special events in the area, like the two solar eclipses coming to the Hill Country.
This beautiful region of the Lone Star State is our home, and we love showing it off! We've arranged Hill Country getaways for everything from romantic escapes to big gatherings like weddings and reunions. Feel free to contact us; we'd love to inspire you to fall in love with the Texas Hill Country just as we have.
Explore the Hill Country
The Backroads Reservations Hill Country Travel App

Antiques

Museums

Restaurants

Bars

Horseback Riding

Kid Friendly

Wineries

Gifts

Parks

Stores