CAMP WOOD, TEXAS: A LONG HISTORY, A LATE START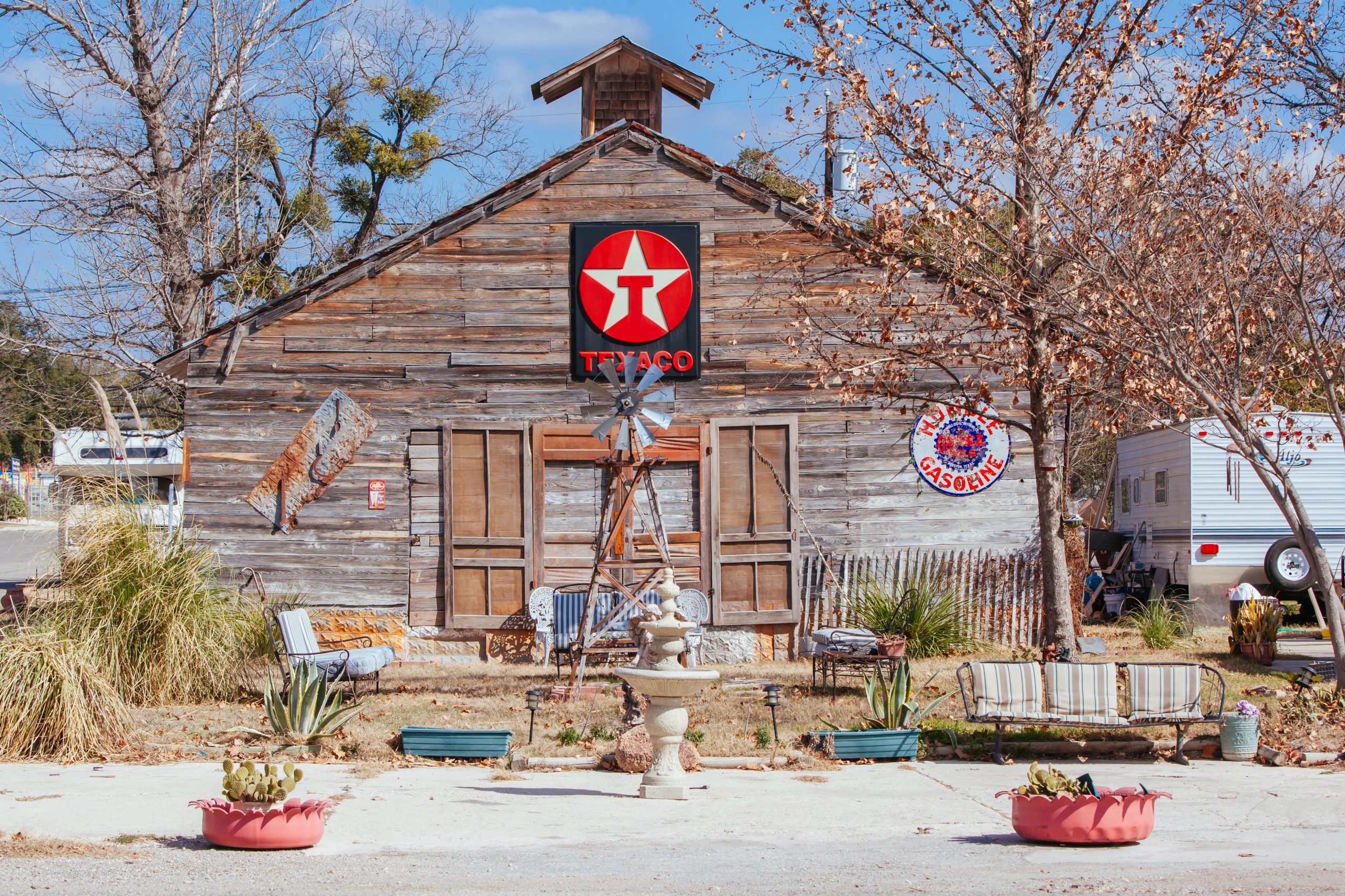 Located in western Real County, and on the western edge of the Texas Hill Country, is the small town of Camp Wood, Texas. One of the most fascinating aspects of this town's history is that it can be traced back over a period of hundreds of years, but as an official town it's not even a full century old! Let's take a look at the people and events that made Camp Wood what it is today.
The location of Camp Wood possesses two major geographical features that attract human habitation: good farming land and a reliable source of fresh water. It's near the headwaters of the eastern branch of the Nueces River, and archaeological records and artifacts show Native Americans took advantage of both the river and the rich land surrounding it. As history goes in the region, it would only be a matter of time before European explorers and immigrants would discover the positive features of what would become west central Texas.
That first happened in 1762, when Spanish settlers built the Mission San Lorenzo de la Santa Cruz close to where Camp Wood sits today. The mission was established for two reasons: to quell attacks from the local Lipan Apaches and Comanches by providing "civilization" and to Christianize the Native Americans. At its functional peak, the mission had 14 buildings, supporting both the European and Native American populations. Unfortunately, the mission ultimately failed at its aims, and was abandoned in 1771.
A steady trickle of immigrants settled in the area during the mid 19th century, and the federal government established Camp Wood in 1857, chiefly to guard local citizens and pioneers headed farther westward against Native American attacks. The instillation was named after Major George W.F. Wood, who had been a leader of the celebrated Washington Grays Regiment. Camp Wood had limited success in its mission, and was closed at the advent of the Civil War in 1861.
Despite increased immigration to the area, or perhaps because of it, Native American attacks against settlers continued. Federal troops and Texas Rangers occupied the abandoned Camp Wood during the late 19th century, and eventually the attacks dwindled down to zero by 1900. Even though the local population increased during this period, there were really no organized villages or towns in the region. In 1917, Joe Sweeten ran a store from the old Camp Wood, which mainly served ranchers and those hauling goods in the mostly rural region.
It wasn't until 1920 that the northern terminal point of the Uvalde and Northern Railroad was established at the camp's old site, to support the logging and distribution of the area's valuable cedar trees. It was only at this point that a town was officially laid out, logically named Camp Wood. The town's post office opened in November of 1921, and the town was at long last incorporated in 1936.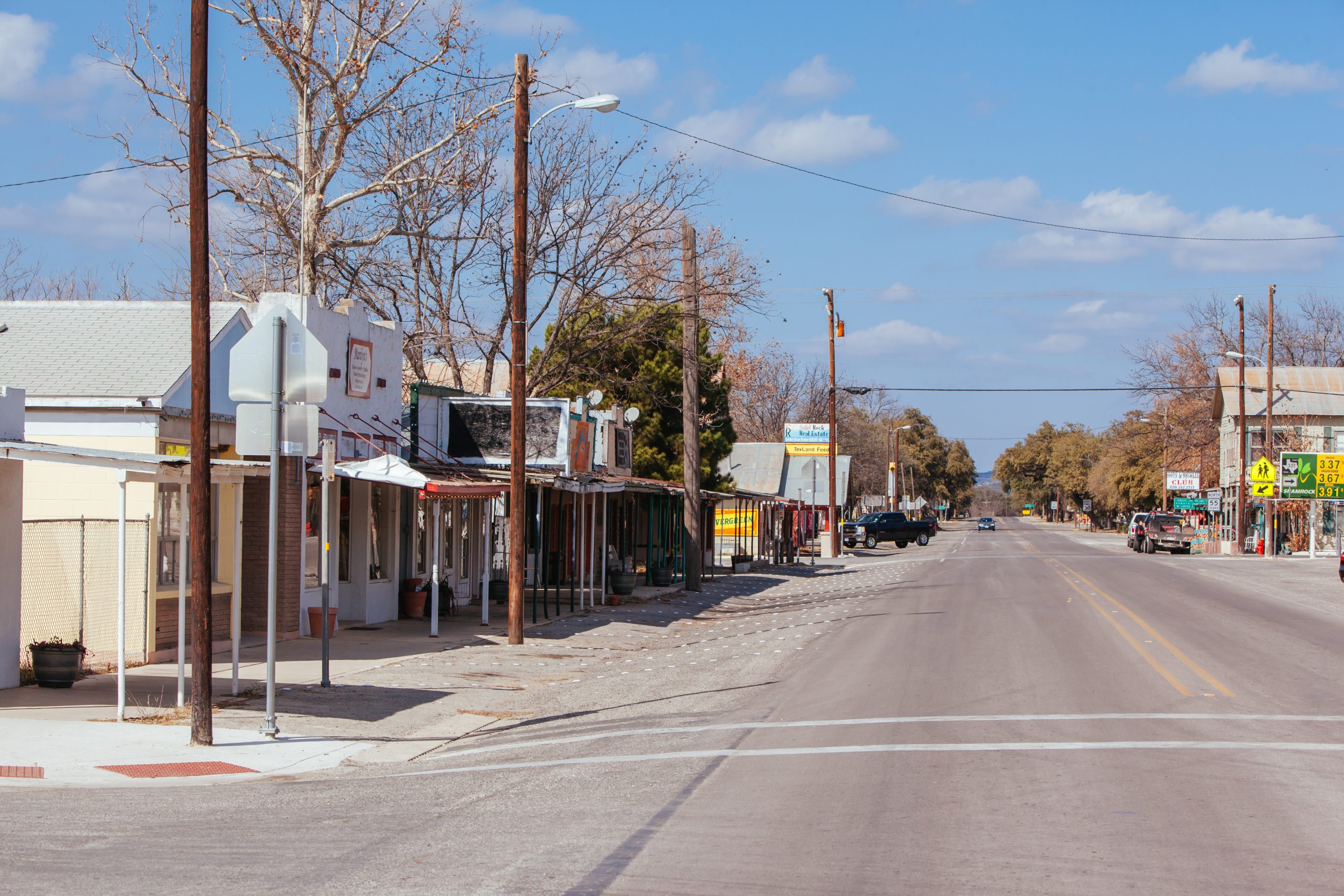 The Great Depression took its toll just as Camp Wood was growing into its own. The railroad ceased operations in 1941, and the almost total depletion of the region's valuable cedars dealt strong blows to the local economy. In the following decades, the ranching of Angora goats, tourism, and hunting became the main driving economic forces in Camp Wood, eventually rescuing the town from what could have been complete obscurity. Today, Camp Wood is a robust Hill Country town with its population around 600.
In March of 1924, by the way, an up-and-coming US Air Service cadet was making a flight to California from Georgia. After a series of navigating errors, the airman and his partner found themselves on Camp Wood's Main Street! Attempting a takeoff from there, they hit the local hardware store and a telephone pole. While the pilot awaited parts for repairs, he made friends in the town...and the incident was vividly recalled when that pilot, Charles A. Lindbergh, made his famous New York to Paris solo flight three years later. He and his co-pilot, Leon Klink, have a park and street named after them in Camp Wood today.
When your travels bring you to Camp Wood, we'd like to help! We've collected business and attraction information about the town and its vicinity, and it's arranged at the bottom of this page in listings sorted by category for all the shops, parks, restaurants, and kid-friendly spots in and around Camp Wood. It's an easy-to-use road map for your visit!
If you'd like to take a look at other towns in the Hill Country, we've thought of that, too! We've put dream vacations together in the area (we live and work here, and we love it), and all the expertise we've gathered since 2001 is yours with a FREE download of the Texas Hill Country Travel App! We've researched over 1,600 local businesses and attractions, and it's all in the app, sorted by town and type.
In over 20 years as Hill Country property management professionals, we've learned from our neighbors, business people, vacation rental owners, and travelers! The Texas Hill Country Travel App takes that knowledge and applies it to your unique vacation needs, from property listings to booking info, from check-in to heading home, and app-exclusive perks! We'll even keep you up-to-date on special events in the area.
This beautiful region of the Lone Star State is our home, and we love showing it off! We've arranged Hill Country getaways for everything from romantic escapes to big gatherings like weddings and reunions. Feel free to contact us; we'd love to inspire you to fall in love with the Texas Hill Country just as we have.