D'HANIS, TEXAS: ONE NAME, TWO TOWNS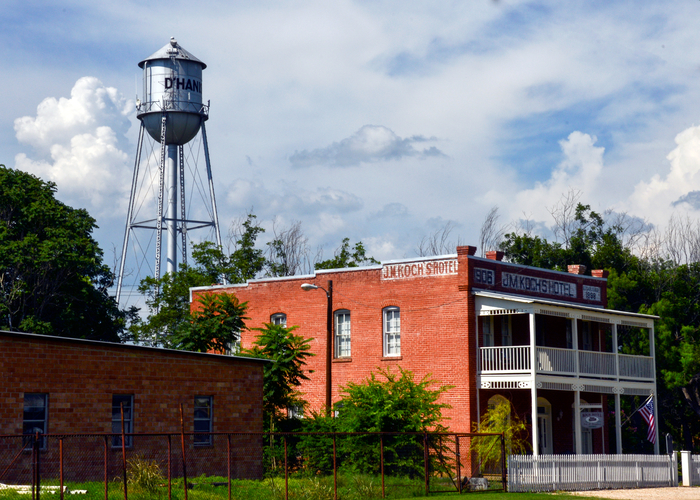 Take a look at our vacation homes in the D'Hanis area.
D'Hanis, Texas, has not only an interesting name, but the town itself is fascinating. Over the years, its residents had the foresight to lovingly maintain and restore the majority of its original buildings, especially in the downtown district. As a result, D'Hanis' historical architecture alone is considered a sightseeing must-see. When you consider that D'Hanis is perched in the southern Texas Hill Country, as well, words like "picturesque" and "scenic" don't do full justice to the beauty of this wonderful Medina County village. (A quick semantic note here: D'Hanis is pronounced "Deh-HEN," kind of like saying "den" with a little hiccup thrown in.)
In the 1840s, Henri Castro, armed with several sizable land grants, set out to establish settlements in what is now known as the Texas Hill Country region. From his headquarters in Paris (France, not Texas), he enticed many French, German, and Swiss people with inviting visions of homesteading in the American West. Castro's name may sound familiar to those who know south central Texas; the town of Castroville (25 miles east of D'Hanis) was named in his honor.
Another happy result of Castro's vision was the creation of the village of D'Hanis, settled circa 1845. The new town was named after William D'Hanis, who served as one of Castro's colonization managers, in honor of the instrumental work he did in arranging the movement of new European settlers to Texas. This was no small feat, since many resources on this side of the Atlantic were earmarked for the Mexican-American War. Despite these obstacles, the townspeople put down roots, and D'Hanis faced a rosy future!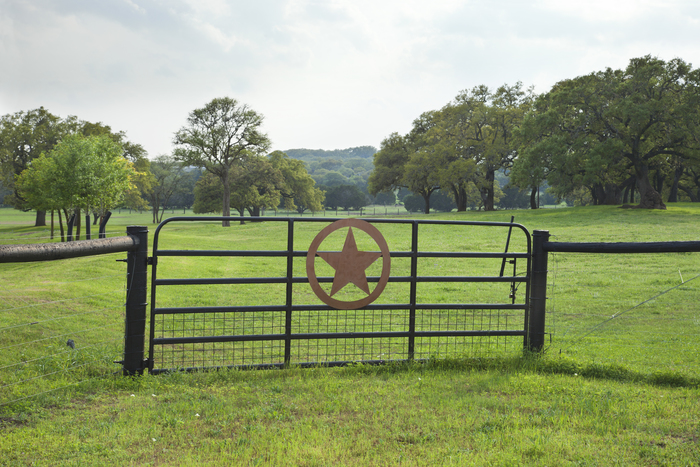 Fate would have different plans about 35 years later, however. In the latter part of the 19th century, the railroads were critical to the growth of burgeoning communities like D'Hanis. So, in 1881, it was a considered a big deal locally when the Galveston, Harrisburg, and San Antonio Railway came through nearby. This was a classic good news/bad news situation, because the tracks were to be laid a mile west of the growing village. For perspective, a mile's travel took a lot longer in the era before automobiles than it does today. So, the location of the new rail line was problematic.
What's a town to do? The good folks of D'Hanis decided if the railroad wouldn't come to them, they'd come to the railroad. As a result, the entire town was moved lock, stock, and barrel to its current location roughly a mile farther west. To this day, visitors will hear locals referring to "Old D'Hanis" and "New D'Hanis" in order to differentiate between the two.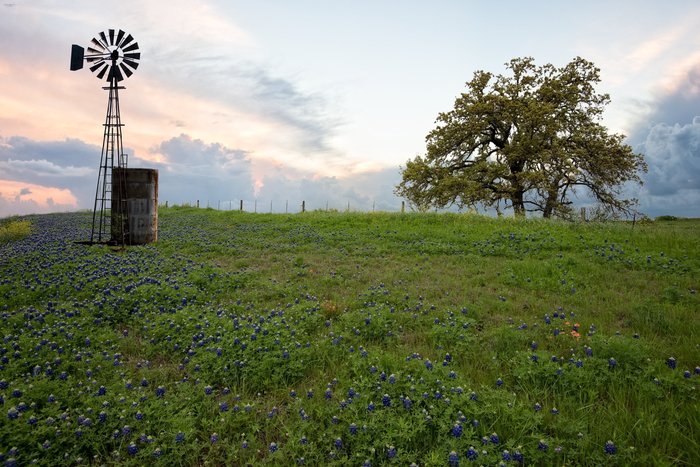 Much of D'Hanis' original history can be visited and envisioned at the Old D'Hanis Cemetery and the ruins of the St. Dominic Catholic Church, both of which are located just east of the modern high school. Both locations chronicle the lives of the town's original settlers, and served D'Hanis in its original location until the town moved west. The cemetery itself was still used as a resting place for D'Hanis' departed, until a diphtheria epidemic in 1893 put an end to burials there. Both historic locations are discussed in this article from Texas Escapes. The cemetery, especially, is renowned for intricate scroll work and old-world European artistry on its many decorative headstones.
From 1849 to 1852, Fort Lincoln served as a supply outpost and source of protection from Native American raids on pioneers headed west. Once the fort closed, many of its buildings served as settlements for the newly-minted town of D'Hanis. Though the original site of Fort Lincoln is now on fenced and private property, there is a Texas Centennial Commission plaque that can be viewed by the public nearby.
Thanks to the location of a natural clay quarry just outside town, D'Hanis quickly built a reputation as a brick and building materials supplier to much of central and southern Texas. D'Hanis bricks (sometimes marked with the inscription "D.Hanis") can still be found in vintage buildings throughout the region,
Before your travels take you to this historic Hill Country town, take a quick look at the bottom of this page! You'll find all the businesses and places of interest in D'Hanis conveniently arranged by category, so you can plan a visit customized to your specific interests.
With that said, even further exploration of the Hill Country is now right at your fingertips! A free download of the  Texas Hill Country Travel App offers well over a thousand categorized entries of businesses, parks, and attractions all over the region. At Backroads Reservations, we've forged relationships with business and property owners, not to mention our awesome visitors, and since 2001 we've been the best professional property management professionals in the area. Our new app puts that expertise to work for you! It also presents information customized to your vacation needs, including property listings, photo galleries, timely events listings, check-in and check-out info, and perks you won't find anywhere else.
Our lives are centered right here in the Hill Country, and we love showing it off to our treasured guests! For over twenty years, we've helped visitors fall in love with the region, and explore it with expert guidance and accurate and helpful information. Take a look at our vacation rental possibilities in D'Hanis at this link, and contact Backroads Reservations when you're ready to pay us a visit!
Explore the Hill Country
The Backroads Reservations Hill Country Travel App

Antiques

Museums

Restaurants

Bars

Kid Friendly

Gifts

Parks

Stores