MASON, TEXAS: GEM OF THE HILL COUNTRY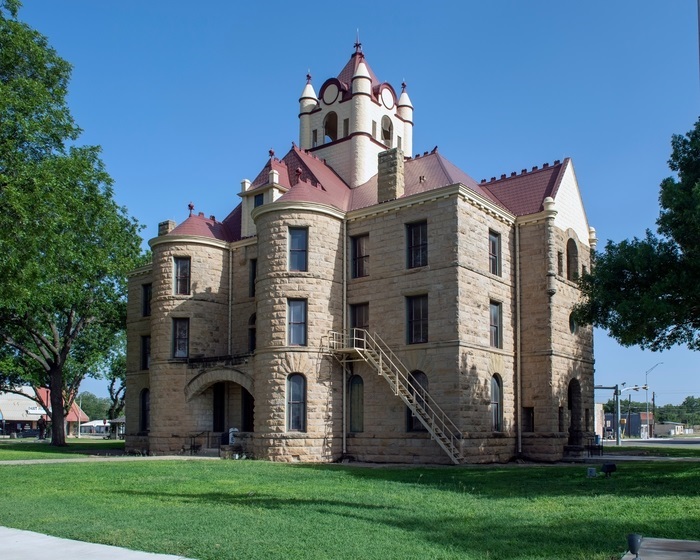 Mason is a pretty town on the northern edge of the Texas Hill Country, serving as the seat of Mason County. It comes by its nickname, "The Gem of the Hill Country," honestly: it's the only place on earth you'll find Texas topaz in nature. Though it comes in a variety of colors, it's the water-blue version of Texas topaz that was named the state's official gem in 1969. There's also an official gem cut for Texas, known as the Lone Star cut; it's the carving of a five-pointed star into the base of a gemstone. Unsurprisingly, the Texas topaz takes this cut very well!
Mason's location by Comanche Creek was an inviting one for nomadic Native Americans for hundreds of years, with its prime farming and ranching land next to a fresh water source. The earliest European settlers in the area were of German heritage, and they started arriving in 1846.
The US established Fort Mason in 1851 as a defense against Native American raids on settlers and pioneers heading farther west. The fort drew more settlers, among them James E. Ranck and Ben F. Gooch, who built stores and oversaw sharecropping in the area (Ranck is now considered "The Father of Mason"). The fort's post office was given to the new town in 1858, and Mason was named county seat three years later. Fort Mason was Robert E. Lee's last post as a member of the US Army, after which he joined the Confederacy as one of its lead generals.
After the Civil War, returning soldiers and local German settlers clashed over cattle rustling. The soldiers mistakenly saw the settlers as adversaries, and vice versa. This situation escalated to vigilantism and bloodshed; from 1874 to 1877 the Mason County War raged, commonly known as the "HooDoo War." The sheriff, Texas Rangers, US Army, and the governor got involved in the fracas. The Mason County Courthouse burned down in 1877, and took all records of the violent feud with it, finally affecting peace. All told, a dozen men were killed. Noted outlaw Johnny Ringo played a role in the HooDoo War, and it's written he committed his first murder there.
The town of Mason experienced growth and relative calm as it approached the 20th century. Its first church was founded in 1872, and others followed suit in the following years. A newspaper started publishing in 1877, several businesses began operations, local schools were opened, and the town's first bank started business in the late 1880s. Regrettably, the town had no fire department when a large section of the town square burned in 1900; the first volunteer firefighters were organized quickly thereafter.
Speaking of fire, the Mason County Courthouse has a history like no other! The original was built in 1869, to be replaced in 1875 with a newer building. The second burned down two years later, and was replaced in 1878. The town square fire of 1900 destroyed the third, and a new one was erected in 1909. This one fared better, but was torched to the ground by an arsonist in 2021. Luckily, county records had been relocated for a planned renovation. A rebuild is underway at the date of this writing, in late 2023.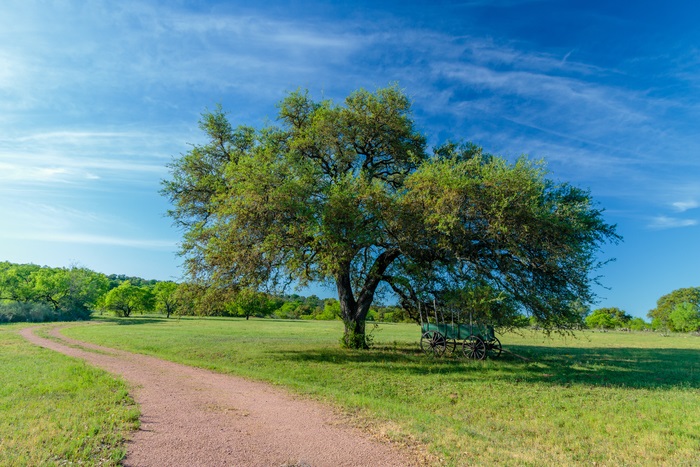 Strangely, Mason never had a railroad line nearby during the late 1800s, when this was a critical factor in commerce; in fact, it was reported in 1923 it was the largest town in Texas with no depot. Shortly after that, the dawn of the automobile and the highway system made the railroad less of a necessity. Historically, this makes Mason unique for a town its size!
One more quick fact about Mason: a gentleman named Fred Gipson was born and raised here, and in 1956 he wrote a youth-oriented novel called "Old Yeller." The year after its publication, Walt Disney produced the cinematic version, and not a dry eye was left in the house!
Despite an intense history, today Mason is a peaceful town, and its population of 2,100 includes descendants of its original German settlers. It's always been a ranching community, but today it also features restaurants, shops, and other attractions for curious travelers to discover. To help, we've collected business and attraction information about the town and its vicinity, and it's all arranged at the bottom of this page in listings sorted by category for all the shops, parks, restaurants, and kid-friendly spots in and around Mason. It's easy to use, and can serve as a road map for your visit!
If you'd like to take a look at other towns in the Hill Country, we've thought of that, too! We've put dream vacations together in the area (we live and work here, and we love it), and all the expertise we've gathered since 2001 is yours with a FREE download of the Texas Hill Country Travel App! We've researched over 1,500 local businesses and attractions, and it's all in the app, sorted by town and type.
In over 20 years as Hill Country property management professionals, we've learned from our neighbors, business people, vacation rental owners, and travelers! The Texas Hill Country Travel App takes that knowledge and applies it to your unique vacation needs, from property listings to booking info, from check-in to heading home, and app-exclusive perks! We'll even keep you up-to-date on special events in the area.
This beautiful region of the Lone Star State is our home, and we love showing it off! We've arranged Hill Country getaways for everything from romantic escapes to big gatherings like weddings and reunions. Feel free to contact us; we'd love to inspire you to fall in love with the Texas Hill Country just as we have.
Explore the Hill Country
The Backroads Reservations Hill Country Travel App

Antiques

Museums

Restaurants

Bars

Kid Friendly

Wineries

Gifts

Parks

Stores