COMFORT, TEXAS: HISTORICAL HILL COUNTRY HIDEAWAY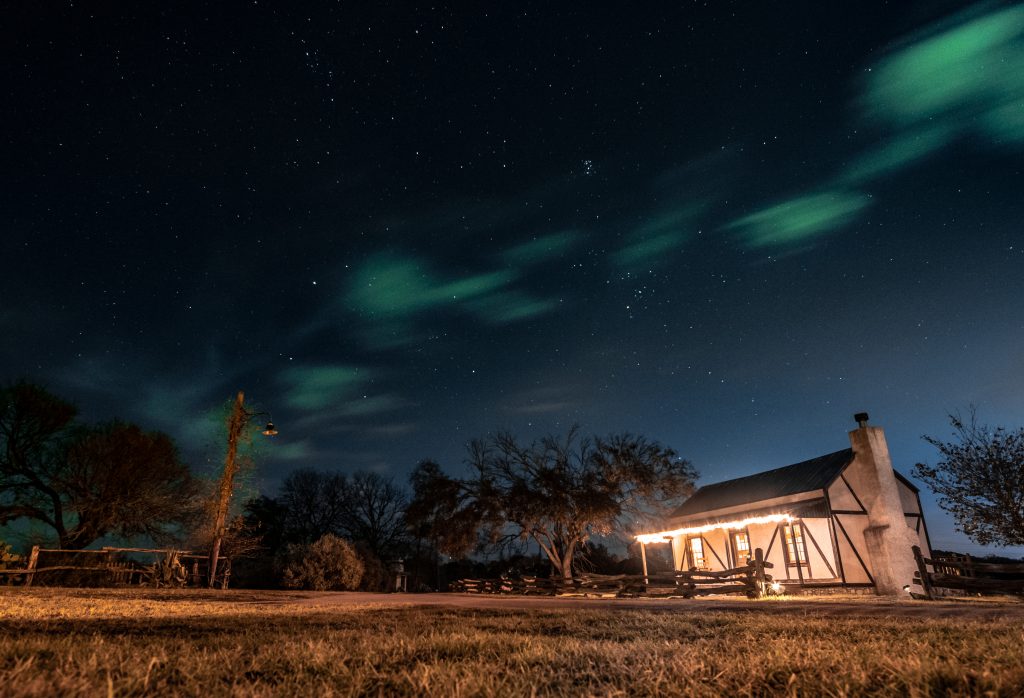 Browse our great get-away homes and cabins in Comfort, Texas
The word "comfort" brings to mind pleasant images of relaxation, warmth, and a laid-back pace, and this Texas Hill Country town lives up to all those! Awash in pioneer history, this home to just over 2,300 souls offers a full spectrum of attractions to its visitors. Bat-watching, wineries, antiques, historical buildings and monuments, and even scarecrows, await you during your Comfort getaway.
The concepts of comfort and well-being came with toil and conflict, however. German immigrants founded Comfort in 1854 as a bastion for freethinkers and their progressive philosophy, one facet of which was a passionate belief in abolition. For the first few years, it wasn't a stance of much concern; this was a time when people tended to mind their own business and insulate themselves. But, as our readers who are historically aware can imagine, the German freethinkers' beliefs were to come under figurative and literal fire.
In January of 1861, Texas seceded from the Union and became the seventh member state of the pro-slavery Confederacy. Shortly thereafter, the Civil War began, and the Union-supporting citizens of Comfort found themselves ideologically isolated and, more ominously, disliked. This clash came to a boil at the Battle of the Nueces near Brackettville, southwest of Comfort.
36 men from Comfort were seeking refuge in Mexico, as they were targeted for their opposition to Texas' secession. On August 10, 1862, Confederate forces attacked them. Some of the civilians were killed, and others were executed after refusing loyalty to the Confederacy.  Their remains were returned to Comfort, and in 1866 were buried in the Treue der Union Monument ("Loyalty to the Union"). This poignant Comfort landmark was the first in the US approved to fly the flag at half-staff permanently, and was added to the National Register of Historic Places in 1978.
Harmony was restored to the area, after the Civil War ended. As the 19th century segued into the 20th, Comfort grew as an agricultural settlement, with productive ranches and farms serving as the area's major staples. Comfort itself was renowned for its Angora goats! After World War II, the expansion of highways and the automobile industry spurred tourism all over the country, and Comfort benefited from the influx of visitors. Comfort's major appeal is their reputation for historical preservation; a majority of the families there today are direct descendants of the original founders!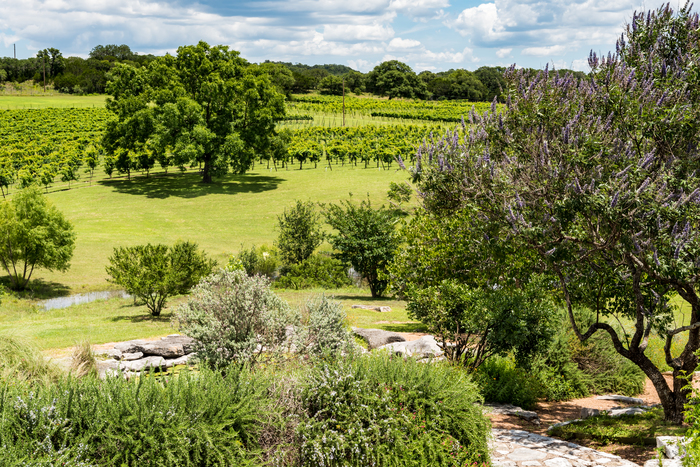 Comfort is brimming with history, and its historic district is one of the best-preserved collection of structures of its kind. Over 100 of the buildings in the center of Comfort date back to the 19th century; as a result, the town itself serves as a living museum, and its townspeople are justifiably proud of the heritage it reflects. English architect Alfred Giles moved to San Antonio in the late 19th century, and designed dozens of places that have been designated of historical importance by both Texas and the United States. Seven  of Giles' architectural creations are in Comfort!
There's also a unique wildlife-oriented structure near Comfort. A mile and a half east of town, a pyramid-like construction rises 30 feet into the air. This is the Hygieostatic Bat Roost, built in 1918 by a local health officer to control malaria-carrying mosquitoes. Local bats still call the roost home, and it has been given landmark and historical place status by Texas and the United States. It's one of only two of these structures remaining in the world!
Comfort's place in Texas history is a colorful and eventful one. Backroads Reservations invites you to explore all it has to offer, and toward that end we've gathered business and attraction information for you. Scroll to the bottom of this page, and you'll find listings conveniently sorted by category for all the shops, parks, restaurants, and kid-friendly spots in Comfort. It's an easy-to-use perk that will help maximize your Hill Country visit!
If you'd like to take a look at the other great towns in the Hill Country, we've thought of that, too! We've put dream vacations together in the area (we live and work here, and we love it), and all the expertise we've gathered since 2001 is yours with a FREE download of the Texas Hill Country Travel App! We've researched over a thousand local business and attractions, and it's all in the app, sorted by town and type. Comfort's close to other Hill Country towns like Bandera, Boerne, and Kerrville, and you can learn more about all of them!
In our years as Hill Country property management professionals, we've learned from our neighbors, business people, vacation rental owners, and wonderful guests! The Texas Hill Country Travel App takes that knowledge and applies it to your unique vacation needs, from property listings to booking info, from check-in to heading back home, and app-exclusive perks! We'll even keep you up-to-date on special events in the area, like the two solar eclipses coming to the Hill Country.
This beautiful region of the Lone Star State is our home, and we love showing it off! We've arranged Hill Country getaways for everything from romantic escapes to big gatherings like weddings and reunions. Take a look at our vacation rental listings in Comfort as a starting point. From there, feel free to contact us; we'd love to help you fall in love with the Texas Hill Country just as we have.
Explore the Hill Country
The Backroads Reservations Hill Country Travel App

Antiques

Museums

Restaurants

Bars

Horseback Riding

Kid Friendly

Wineries

Gifts

Parks

Stores