The Texas Hill Country will be in the bullseye for two upcoming solar eclipses. Saturday, October 14, 2023 will bring an annular "Ring of Fire" eclipse, and a full eclipse will occur Monday, April 8, 2024. While these events will help boost local tourism, they will also present challenges. To address these, the Bandera-based vacation rental specialists of Backroads Reservations are launching the "Clear the Roads Initiative" in a special eclipse section of their Texas Hill Country Travel App.
PR NEWSWIRE PRESS RELEASE
"Clear the Roads Initiative," Travel App to Address Solar Eclipse Impact
Bandera, TX, January 17, 2023 –(PR.com)– Backroads Reservations, a professional property management company in this small town in the Texas Hill Country, has catered to vacationers since 2001. The Hill Country is a forested greenbelt west of I-35 roughly between Austin and San Antonio, and Bandera itself serves as a gateway to the region from all of Texas' major metro areas.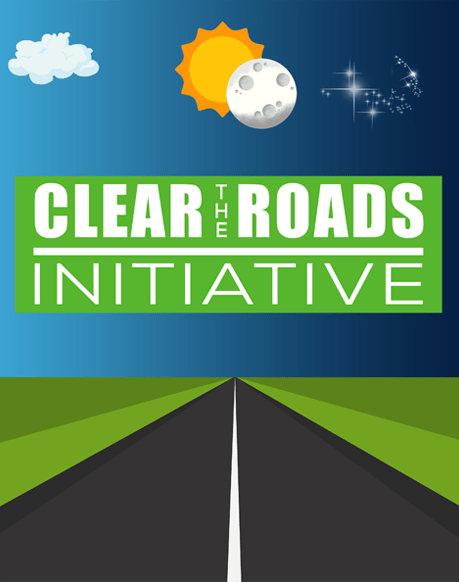 Spencer Forrest, Backroads' CEO, recently released the Texas Hill Country Travel App, which directs visitors to traveler-friendly businesses, who benefit from increased commerce. "It's proven to be a valuable tool," Forrest said, "it covers over 18 towns, and lists over 750 businesses and attractions. It's a free download that connects guests and merchants in a unique and powerful way."
Two upcoming events will increase tourism dramatically. On Saturday, October 14, 2023, the region will witness an annular "ring of fire" solar eclipse, and a full solar eclipse will cast its shadow here on Monday, April 8, 2024. These eclipses could draw millions of people, which would create issues in and around Bandera.
Interest is increasing rapidly. Bookings for eclipse visits started a year ago, and Forrest recognized the need for preparation. As a result, he dedicated a section of the app to the events. "We're covering them from every angle, from the science to preparedness tips, even the duration of darkness expected for each Hill Country town."
Bandera must prepare for a huge influx of people over a short period, Forrest added; resources will be tested, and must be reinforced. As Forrest put it, "Not to push the panic button, but we'll be 'ground zero,' since most of the eclipse tourists will hit Bandera," As a part of the solution, Backroads' "Clear the Roads Initiative" will deal with the explosion in local traffic. The program will work in tandem with property owners and local officials to get visitors off the roads and in secure viewing sites with minimal issues.
The initiative's features will be added to the app's eclipse section, with weather alerts, traffic reports, fuel shortage notifications, and more traveler-focused assistance. It will also include real-time emergency communications and instructions, and a rural offline mode, for when no Wifi or cell service is available.
Forrest concluded, "Bandera, and our neighboring Hill Country communities, should be proud to host these events. But we need to be ready and, in the end, proud of our response to them. Our comprehensive preparation, as reflected in the app and 'Clear the Roads Initiative,' will provide a win-win solution that gets the job done."