JOHNSON CITY, TEXAS: COLORFUL PRESIDENTIAL LEGACY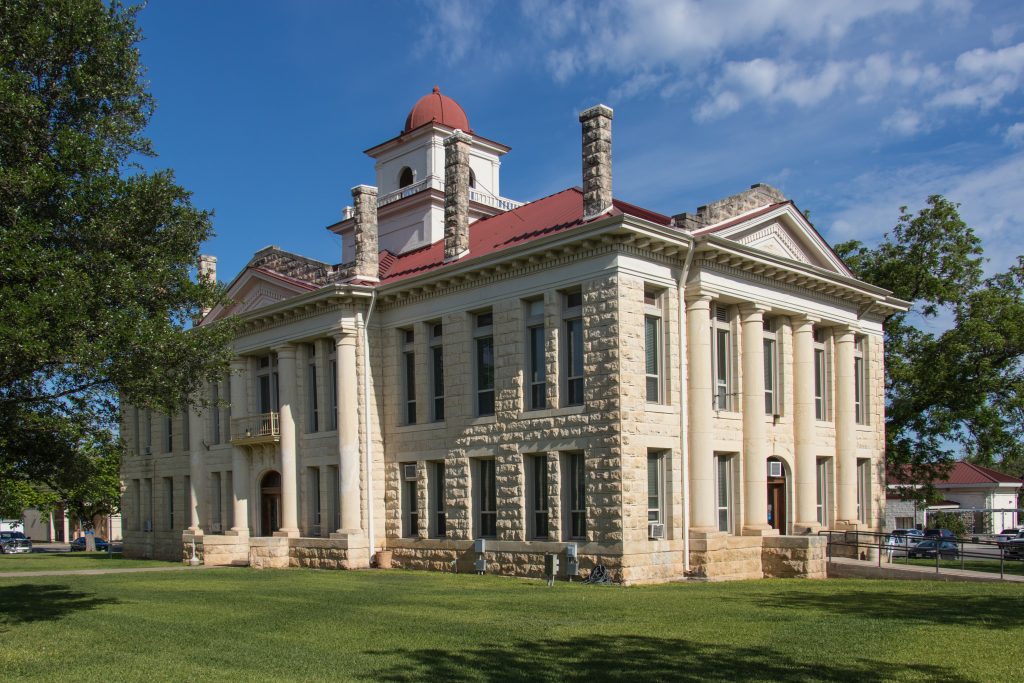 Johnson City, Texas is the county seat of Blanco Country, and is located roughly halfway between Austin and San Antonio, in the northeastern section of the Texas Hill Country. The 30-mile stretch of Highway 290 between Johnson City and Fredericksburg to the west is called the "Texas Wine Trail," considered one of the best wine-growing regions in the United States, second only to California's Napa Valley. Wine tourism is huge here, as is the historical kind; Lyndon B. Johnson, the 36th President of the United States, was born and raised here, spent his retirement here, and is buried on his ranch here.
It's easy to make the assumption that Johnson City changed its name after its hometown boy became famous; however, that isn't the case. It has always been Johnson City. Founded in the mid-1870s by settler James Polk Johnson, who favored its location near the Pedernales River, the village was named in his honor in 1879. So, if you thought it was named after LBJ, well, you aren't entirely incorrect; right family, wrong generation. The future president was a direct descendant of James P. Johnson (he was LBJ's father's cousin).
Even though Johnson City is smack-dab in the middle of Blanco County, it wasn't originally the county seat; in fact, this was a point of contention for years. The original county seat was Blanco, in the southern part of the county, and in the 1870s many residents argued that it was inaccessible to the majority of people living in the county. Intermittently from 1876 to 1890, elections were held to move the county seat to Johnson City. This motion wasn't successful until 1890, and even then the results were hotly contested. Nonetheless, Johnson City became the new, more centrally-located county seat, and has held the distinction since then.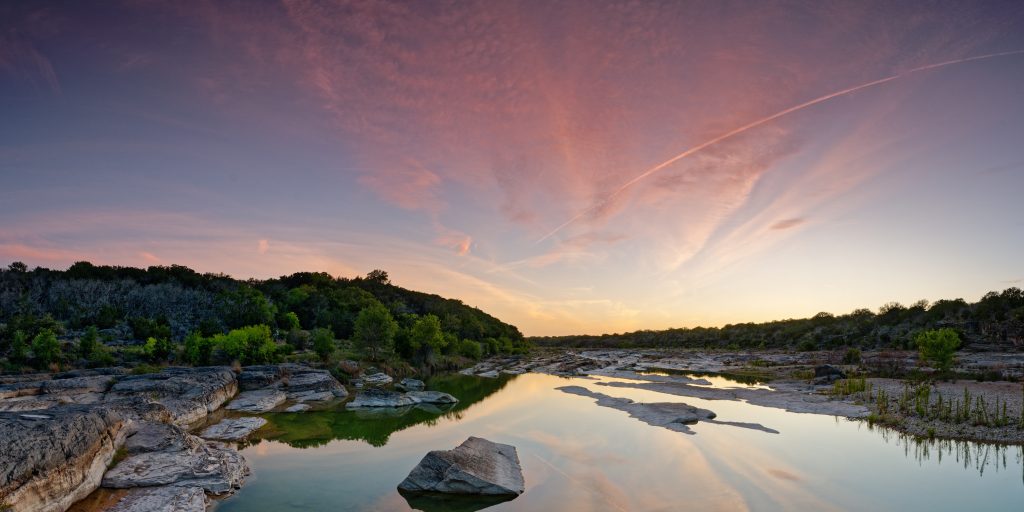 Out of the four US presidents that were considered one way or another "from" the state of Texas, only two were actually born there. Dwight D. Eisenhower was born in Denison, Texas, in the northeast section of the state on the Texas-Oklahoma border, but his family moved to Abilene, Kansas, when he was two. Eisenhower later remarked that he didn't remember his early childhood in Texas, and he considered Abilene his hometown. Both Presidents Bush represented Texas when they occupied the White House, but George H.W. Bush was born in Massachusetts, while his son George W. was a Connecticut native.
Lyndon Johnson, then, was the only US president who spent his entire life in Texas unless his official duties took him elsewhere. He graduated from Johnson City High School, attended what would become Texas State University in San Marcos, served in Texas state politics from 1931 to 1937, and national politics from the late 1930s to the 1960s. Johnson served as John F. Kennedy's vice president from 1961 to 1963, and held the Oval Office himself from 1963 to 1969. As president, he established his ranch in Johnson City as the "Texas White House," fulfilling his duties from his home base whenever it was prudent for him to do so. LBJ retired to his Texas ranch until he passed away in 1973.
Nearly every facet of Lyndon B. Johnson's life can be experienced in Johnson City. You can tour buildings from the original Johnson City settlement built by his ancestors; stop by his reconstructed birthplace, built under his specific guidance; see his boyhood home, where he lived from 1913 to 1924; and visit the sprawling LBJ Ranch, his home, haven, office, and final resting place. The residence here was closed to the public until 2007, because LBJ's beloved wife Claudia, known to the world as Lady Bird, lived there until she passed and was laid to rest beside her husband.
History buffs, wine aficionados, nature lovers, and those seeking the mountain views of the Texas Hill Country will find plenty to enjoy in Johnson City! To help you plan your visit, we've gathered a comprehensive listing of all the attractions, shops, restaurants, and parks in Johnson City. Simply scroll to the bottom of this page for categorically-arranged links. For an even more in-depth look into Johnson City and several other fascinating towns in the Hill Country, download and browse our Texas Hill Country Travel App. Right at your fingertips, you'll have access to our vacation home listings in the region, maps, booking assistance, and special check-in access only available in the app. There are also timely updates on special events occurring all throughout the area!
For our friends who love to look to the skies, we'd like to remind you that Johnson City will have a ringside seat for two solar eclipses! On Saturday, October 14, 2023, there will be an annular "ring of fire" eclipse, and a full solar eclipse will take place on Monday, April 8, 2024. These will be popular events, and people will flood into the Hill Country to rent vacation homes, find RV spots for eclipse viewing, and camp in tents. Our app will provide information on these events, including eclipse preparedness, viewing tips, special event vacation rental booking, and more!
From intimate and private romantic escapes to large family gatherings, Backroads Reservations has the perfect vacation rental for you! We've helped our treasured guests put together dream getaways since 2001, building a solid reputation as the most knowledgeable professionals in Hill Country property management. We're proud to live in the Hill Country and call it our home base. Contact us today and tap into our expertise!
Explore the Hill Country
The Backroads Reservations Hill Country Travel App

Antiques

Museums

Restaurants

Bars

Horseback Riding

Kid Friendly

Wineries

Gifts

Parks

Stores