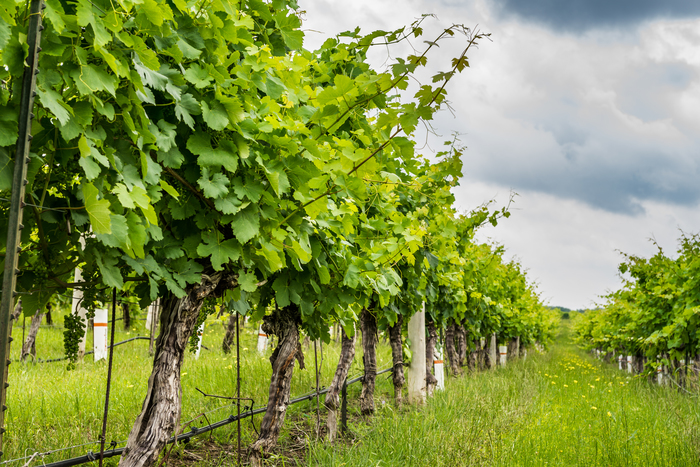 Before booking your Hill Country trip, explore over 18 towns, wineries, parks and more in our free Hill Country Travel App!
Take aside any random stranger on the street, inside or outside of Texas, and ask them what comes to mind when you mention the Lone Star State. They'll mention the Alamo for sure, maybe the oil industry, and the rich history of cowboys and cattle drives. Texas BBQ and Tex-Mex cuisine will probably pop up on their lists, and those with their finger on the pulse of business might mention the growing tech sector in the "Silicon Hills." And these are all famous and true things about Texas. Fair enough.
However, we'd be willing to wager that the wine industry probably wouldn't even register a blip on the radar of most people when it comes to our great state. Wine? In Texas? Yes, indeed! It often comes as a surprise that the third-largest designated wine-growing region in the United States is located in the Hill Country. It's called the Texas Hill Country American Viticultural Area (AVA), and it covers over nine million acres. Wineries in designated AVAs are regulated stringently for quality, and a bare minimum 85% of grapes that go into wines from AVAs must be grown in the designated area. For integrity and accuracy, that basically means Texas wines must actually be...well, just that. All AVA wines must be finished within the AVA's boundaries, as well.
The soil, terrain, and sunny and dry climate of the Hill Country region are perfect for vineyards, and Texas' wining history goes back to the 1650s, when missions in the area started producing wines from vines imported from Spain. When immigrants from central Europe discovered the region, they brought along their own wine-producing skills, as well as cuttings from their native vines. Through the early 20 th century, Hill Country wines were chiefly produced for ranch tables and local consumption. The industry took a hit during Prohibition, of course, but in the decades following its repeal, Texas wineries have grown and prospered. The Lone Star State is now the fifth-largest wine-producing state (by volume) in the country, and multiple award-winners have come from the Texas Hill Country AVA. This reputation is reflected in the nicknames of the road that runs through the AVA; Highway 290 is often referred to as the "Wine Road" or "Hill Country Wine Trail."
Before we dig into a full listing of wineries and tasting rooms located in the Hill Country, we'd like to take a moment to clarify a few terms term you'll be seeing in many of the descriptions, or might overhear at a visit to a winery. The first word is "charcuterie," and it's a French term that generally refers to preparations of savory meats, such as bacon and sausage. As it relates to wine, a charcuterie plate, board, or tray features meats, nuts, cheeses, crackers, bread, and dried fruits, which are specially selected to pair with specific wines. Not only are the savory flavors on a charcuterie board designed to complement various wines, but the bread and crackers can also be used to "cleanse the palate" between samples of different wines. Many of the wineries and tasting rooms you'll find listed here will feature everything from simple charcuterie boards of just a few ingredients to much more elaborate ones.
The meaning of "terroir" (pronounced "TARE-wah") is something you might be scrambling to discover when you overhear it during wine conversations in the Hill Country—or anywhere else wine is made, for that matter. In the context of wining, terroir refers to the unique qualities of the soil, climate, and other influential environmental factors that influence the taste, body, and overall character of the wine produced in a specific region. The Texas Hill Country AVA terroir is heralded by multiple wine experts as one of the best in the country.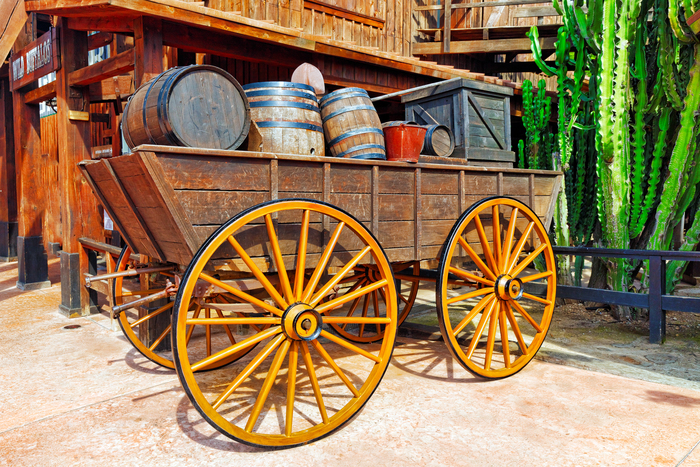 Finally, if you hear a reference to a sommelier, that's defined as a professionally-trained expert in all aspects of wine making, especially as it refers to a vintage's flavor, scent, and visual characteristics. There are prestigious sommelier schools that train prospective wine experts, who must have laser-sharp senses of sight, scent, and of course, taste. Many wineries have a sommelier on staff, and more often than not it's the vintner themselves! And for those who want to feel in-the-know during a wine conversation, it's proper pronunciation is "so-MAH-lee-yay."
Keep in mind the wineries listed here have individual policies involving children and pets; it's always a good idea to check ahead with them before visiting. Also, since the consumption of alcoholic beverages is involved, when in doubt, assign a designated driver. Have a great time, but play it smart and play it safe!
At Backroads Reservations, we like to remind our friends that it's not necessary to take a prohibitively expensive trip to the Napa Valley for a fine wine experience. The Hill Country AVA is the second-most visited wine region in the country, and you'll find just as much variety and expertise here as you will anywhere else—if not more! Not only do we have many excellent wineries right here in our stomping grounds (yup, pun intended), but we can also help you find the prettiest and most unique lodging opportunities in the area. With that said, we're proud to present this listing of the best Hill Country wineries for you to peruse. This listing is in alphabetical order by winery name, because we don't want to be preferential. All our wineries are awesome!
After you peruse our expansive listings of individual wineries, we'd like to direct you to yet another section of wine-related resources in this rich and varied region. With so many vineyards here, there's a cottage industry of wine tourism along the Hill Country Wine Trail and beyond, perfect for those wanting to explore multiple wineries and their wares on a more structured basis. Our Hill Country Area Wine Tours listings toward the end of this article will help you get in touch with those tour conductors with ease!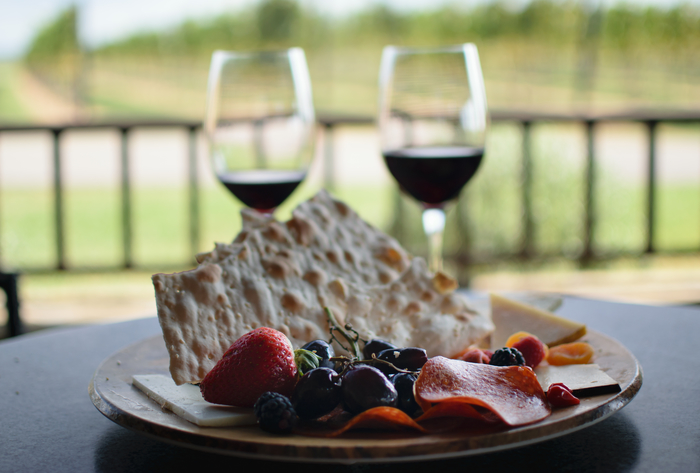 HILL COUNTRY WINERIES AND TASTING ROOMS
Saint Tryphon Farm and Vineyards
Saint Tryphon (pronounced "TREE-fon") is the patron saint of wine growers, and this winery near Boerne strives to live up to his patronage. The tasting room and vineyards here are located next to an authentic 1890s-era homestead, and the family-run winery takes pride in being "a bit interesting, wild and authentic, too, just like our wines."
Boerne/Sisterdale
The home of the tasting room in this humble but excellent winery is an 1885 cotton gin, complete with many of its original equipment. Tastings here include a selection of five of Sister Creek's wines, several of which have won international competitive awards. Sister Creek is located in Sisterdale, Texas, just 12 miles north of Boerne, tucked between the cypress-lined banks of the East and West Sister Creeks.
Inspiring Hill Country views are on the menu, right along with locally-produced fine wines, at the tasting room of this winery located on 27 picturesque acres near Castroville. Along with Texas-specific wares, Medina River Winery also offers blends from grapes all over the world. The folks here can even create a unique custom wine for your upcoming special events (please allow at least four months of lead time for custom wines).
The Newsom Vineyards Hill Country tasting room is charmingly located in a restored century-old farmhouse in Comfort, Texas. Not only can you sample and purchase their one-of-a-kind wine offerings here, but just behind the tasting room is the Comfort Backyard, a popular gathering spot for live music, special events, food truck fare, and as a great chance to take in some genuine Texas hospitality!
Old World wine craftsmanship meets modern chemistry and technology at Bending Branch, where they've crafted unique New World wines with an emphasis on maximizing color, flavor, and other attributes. Self-selected and self-guided tastings of four wines are the highlight of the tasting rooms here. Tastings are available both at the estate winery, and the Ursa Branch on High Street downtown, both located in or near Comfort.
The distinctive 1880 Barn Tasting Room at this Comfort winery is just that: a vintage barn from the 19th century, updated and restored for a unique sampling experience! Snacks and full wine-paired meals are available at the Bruins Creek Bistro on-site, and the winery hosts seasonal events and live entertainment often. Tastings include samples of five Singing Water wines, a charcuterie board to snack on, and you get to take your glass home as a keepsake.
Just east of Fredericksburg on the "Wine Road" Highway 290, lies this unassuming but impressive European-style winery, surrounded by the striking beauty of the Texas Hill Country. Though walk-in visits are welcomed and accommodated whenever possible, the proprietors will be able to maximize your visit, and your wine tasting experience, when you make reservations in advance.
This 60-acre estate winery just south of Fredericksburg focuses on a refined and quality wine experience for every palate! Special events are scheduled here often, including classes on wine making and appreciation. Various tasting options are available to visitors (reservations are required), and on the weekends VIP tours of the estate are given, as well. Augusta Vin also features venues for your next family gathering or corporate getaway.
This vineyard on Highway 290 East features multiple tasting rooms, as well as a patio, pavilion, and fountain seating area for those waiting for a tasting; reservations are highly recommended here for group tastings. Live music events are often scheduled on the weekends here, setting the perfect environment for a glass of fine wine, Hill Country views, and good company.
Becker Vineyards has two tasting rooms for guests to visit, both at the main winery just outside Fredericksburg, and their Main Street Tasting Room downtown. An array of tasting experiences are available, from walk-in general tastings to larger group tastings (the latter of which requires reservations). The winery is also known for their lavender fields, which bloom in aromatic glory during the spring; their Lavender Festival takes place the first weekend in May, and they offer several lavender-based aromatic products, as well.
The Bingham Family tasting room is located just outside town in Fredericksburg, where you can sample their 100% Texas grown and produced fine wines. Tastings include five of their estate wines, and you can also request an all-red wine tasting. Pair your wines with a meat and cheese board, or snack pack, all composed of locally sourced and fresh ingredients. Their Fredericksburg location is located right next door to Yee Haw Ranch Outfitters, where you can browse genuine Texas furniture, boots, clothing, and more!
Chisholm Trail Winery is just a few miles outside Fredericksburg, where they've been serving their signature wines since 1999. You can enjoy a three-wine or five-wine tasting here, and on weekends you can accompany your wine with a wood-fired brick oven pizza from the Oval Oven Pizzeria, right on the premises! The winery also occasionally hosts live music events featuring local talent.
The name of this tasting room in downtown Fredericksburg comes from the owners' passion for bringing the best wines from the mountains of Italy to their friends in the mountains of the Texas Hill Country. Guests can enjoy guided tastings, wine by the glass, and specially-paired charcuterie boards, as well. Private brunches are available on Sunday mornings, and Cross Mountain would be happy to help host and arrange your next catered event!
Just east of Fredericksburg lies this award-winning Texas winery, which earned its unique nickname when its owners noticed their pet donkey had put on a few. Tastings here include five wines, and a logo-embossed glass for you to keep. You can enjoy a tasting at their ranch winery, or at their tasting room in downtown Fredericksburg. Special Saturday tastings include a trip to their sister winery, the Wine Garage, where the tastings take place amid a collection of classic cars.
"When you uncork, expect a fiesta!" Fiesta Winery has two locations in Fredericksburg, one downtown and one on east Highway 290. Have a seat in their tasting room, and savor your selection of six of their award-winning wines. The stemless Fiesta glass is yours to keep as a memento! Fiesta's 290 location frequently features live musical entertainment on Saturday afternoons and evenings, as well.
4.0 Cellars (also known as the Texas Wine Collective)
Three local wineries marshaled their forces to form this fourth, unique winery just east of Fredericksburg. Here, you can sample wares from those three separate wineries, as well as unique offerings under the 4.0 Cellars label. Savor a sip in their tasting room; they also offer seasonally-themed tastings. Snacks and local Texas cheeses are also available, selected to pair perfectly with the wines being sampled. 4.0 Cellars also has an event venue that's perfect for everything from family reunions and weddings to corporate gatherings.
This winery offers an array of original 100% Texas wines from their tasting room in downtown Fredericksburg. This winery was named by USA Today as one of the top three wineries in the Lone Star State, and they craft their trade from an enormous 10,000-plus square foot facility right on Main Street. Stop by for a tasting, and keep tabs for their slate of special events!
Tastings are available at both Grape Creek Vineyards locations, in downtown Fredericksburg and on Highway 290, and private tastings and tours are available at their 290 location. Private tastings are by reservation only, and reservations are also strongly recommended for their tour. While at Grape Creek, be sure to ask about their Heath Sparkling Wines line of champagnes! Dine by the Vines is their restaurant, featuring chef-inspired dining that overlooks their sprawling vineyards.
Guests can enjoy a sampling of the fine wines created here on the scenic and spacious outdoor tasting patio, located just east of Fredericksburg. Live entertainment events are often held here, too, so stop by and savor the music, the views of the Hill Country along with a glass of your favorite. Reservations are required here, as is a food purchase when you order a tasting or glass of wine.
Tastings at this winery eight miles from Frederickburg, which is Inwood's flagship location, include an educational presentation about the company and wine making in general. Private events for groups up to 50 are also available with prior reservations. Their bistro menu includes selections specially created to pair with the variety of wines they serve.
Sustainable agricultural practices are the name of the game in this beautiful winery just outside Fredericksburg. The tasting room here commands an astounding view of the Hill Country, whether you sit at the wrap-around bar or the Adirondack chairs on the patio. Tastings are offered Wednesday through Sunday, and reservations are required. The winery also serves as a scenic countryside venue for gatherings and special events.
This winery is located on Ranch Road 1376 near Fredericksburg. Their specialty is Texas-produced wine, but their tastings also include samplings made from fruits grown in other areas of the country. As their website puts it, there can be no full understanding and appreciation of Hill Country wine without being able to compare and contrast it with other styles and regions.
Located east of Fredericksburg on "Wine Road" Highway 290, Los Pinos offers tastings of their unique line of fine wines on their scenic patio, and private and more intimate tasting sessions can be scheduled in advance. If you'd like to become a member of their Wine Club, special events and parties are often held, with new wine selections featured each month.
There are a variety of tasting session options at this Fredericksburg winery, all featuring Texas-grown and bottled wines. One such selection is their Food and Wine Experience, which is a wine and cheese tasting with a specially-selected charcuterie board of food items tailored to accompany your wine selection. Reservations are required for Select Tastings and Food and Wine Experience events.
This winery, located on East Highway 290 outside Fredericksburg, offers not only home-grown 100% Texas vintages, but they also feature a selection of hard-to-find Israeli "Holy Land wines." Mendelbaum Cellars offers a wide spectrum of tastings and food pairings, and with their unique stock, you'll be guaranteed a wine experience like no other!
Messina Hof Hill Country Winery
This Fredericksburg winery offers tastings of wine selections available only at their Fredericksburg location. You can also pair your wine tasting with gourmet cheese and charcuterie boards, hummus, and their house spinach and artichoke dip. Their venue includes both indoor and outdoor event spaces and a gift shop. During their Harvest Festival each summer, guests can even participate in a traditional grape stomping!
A unique and warm combination of a Paris cafe and Texas hospitality can be found at this tasting room, right on Main Street in downtown Fredericksburg. Guests can enjoy tastings of six wines paired with appropriate food samples, or a full wine flight. For heartier appetites, food offerings include meat and cheese plates, fresh-baked breads, and custom sandwiches made to order.
This quaint little weingarten is situated in a unique cottage in downtown Fredericksburg, where guest can sample wines from the Pontotoc vineyards, which were founded in 1872. The fifth generation of this family is proud to offer samples of their wares at the tasting room here, and their Pontotoc Picnic Baskets feature food pairings to complement your wine choices.
The owners of this unique tasting room near Fredericksburg combined their love of travel and their fondness for their Hill Country home in the Safari Winery. Their stock includes wines from Chile and South Africa, and their tasting presentations offer a wine experience you won't find anywhere else! Safari also plans special seasonal events throughout the year.
This humble Fredericksburg area winery features Texas-grown wares with a one-of-a-kind Argentinian flair! The tasting room and patio are situated on the vintner's property, making a visit here a truly home-grown and personalized event. Guests are invited to visit, have a taste and a chat, when the winery is open to the public Friday through Sunday.
Located on Livesay Lane, just off Highway 290 near Fredericksburg, the Signor Vineyards is proudly operated by a fourth-generation Texas family with deep roots in farming and horticulture. Visitors can savor wine tastings, wine by the glass, and accompanying charcuterie boards. Fuller meals, and a variety of specially-curated boutique gifts, are also available at Joanna's Market in the Livesay cottage at the winery.
Six Shooter, just southeast of Fredericksburg, offers a variety of dozens of wines from vintners all over the Lone Star State, including classic red and white standards, meads, and various fruit wines. A variety of tastings is offered, of course, and larger gatherings can reserve their party room, which accommodates up to 30 guests. Browse their souvenir shop, and try one of their signature wine-a-ritas!
Not strictly a winery, but a collective vintner experience, Slate Mill features 35 acres of vineyards, and expert advice and facilities for local winemakers to create and market their craft. The tastings offered here highlight wines by maverick produces you aren't likely to find anywhere else. Locally-produced artisinal meats and cheeses are on hand to pair with your selected wine samples. Slate Mill is located just south of Fredericksburg, and guided tours of the historical buildings and vineyards are also available.
With a wining tradition born on Long Island, this now calls Fredericksburg its home. They focus on sustainable and non-invasive wine making, which makes every vintage from their vines unique from year to year. Guests are invited to visit the winery for a four-wine tasting, which includes specially-selected and locally-sourced food pairing ingredients.
With the motto of "Honoring the past while celebrating the present," this Fredericksburg winery commemorates the history of the Lone Star State with a Texas décor that goes along with their 100% Texas-produced wines. Sample and buy bottles of their celebrated vintages, join in their seasonal celebrations (including Texas flag retirements held monthly), and tap your toes during live music entertainment events!
The Andreucci family has over two centuries of wine making experience, and they invite you to sample their heritage of fine Italian wines in their wine room in downtown Fredericksburg! Take a tour of Italy right here in the Hill Country, from the family that was contracted to serve Napoleon's troops when they were stationed in Italy in the early 1800s.
Vintages from a variety of Texas vineyards are on the menu in this Fredericksburg tasting room. Enjoy a tasting in their public tasting room, and contact them for the availability of a private tasting session for your group, too. A variety of tastings will satisfy every palate, and the Vintners Hideaway also carefully selects food items to pair with specific wines.
Named for the 400 year-old oak tree that grows near their main winery in San Saba, Wedding Oak Winery has a tasting room on the "Wine Road," Highway 290 near Fredericksburg. You can sample their local wines in their tasting room here; take in the beauty of the Texas Hill Country as you sip! Reservations are required for groups of seven or more.
This establishment is a unique mix of car museum and fine winery! Sip five of their fine wines during a tasting, while you peruse the museum-quality collection of classic cars they have on-site, just south of Fredericksburg. On Saturdays, guests can opt for a double-tasting package, where they are shuttled between Wine Garage and their sister winery, Fat Ass Ranch and Winery, with the opportunity to sample signature wines from both places.
Like many small businesses over the last year or so, this scrappy little winery in Helotes has faced their share of challenges, but they're gearing up to greet the public once again in their new location! Tastings of their locally-crafted wines, along with by-the-glass and bottle purchases, will be available to all their friends and visitors. Stop by and have a sip, surrounded by the majestic beauty of the Hill Country!
Hye
The tasting room here started as a "wine cave" built into a hillside near Hye (just east of Fredericksburg). The vintner here takes pride in a family heritage of French wine making, and is proud to provide a full selection of Texas-produced wines. Their cave tastings are an intimate affair, and the benches in their unique tasting room are planks rescued from a vintage Texas horse barn!
With a vintner hailing from northern France, this winery has many French-style wine offerings from their location in Hye, east of Fredericksburg. Educational tastings with the personal input of the wine maker are available, as are reserve tastings for private groups. Pair your tasting with a specially-prepared charcuterie board or a decadent dessert!
As their web page puts it, "with a talented composer, even the most trivial task can be elevated to an art form," and that's the approach taken to wine making at this winery in Hye, just east of Fredericksburg. Tastings are available for their locally-crafted fine wines, and their distilled spirits, as well. Whether you're there for an intimate tasting session or larger gathering event, you're in for a treat in this scenic Hill Country setting.
Pair your fine wine in this Hye-based winery (just east of Fredericksburg) with a cheese board or Paninis crafted from fresh ingredients! Guest can select from paired wine tastings, bottle service, and a tour of their on-site production facility. As different seasons roll around, so do the special events here, so be sure to check ahead on what they've got planned!
In the heart of the Hill Country just east of Fredericksburg lies this winery, forged by a family that has expertly worked the land in Texas for seven generations. The fruits of their labors include a line of Texas-grown and crafted Spanish, Rhone, and Italian style wines. Their enormous tasting pavilion and bar is a perfect scenic setting for a tasting, by-the-glass sampling, or bottle service.
"Wine making is easy, right?" This question is posed by the owner of this Hye winery on their web page. While wine making is everything but, he goes on to describe his trials and tribulations—and, ultimately, his love for the craft, which he is proud to share with his Hill Country visitors. Tastings here are offered to the public Friday through Sunday, with Thursday tastings by reservation only.
This winery in Hye (just east of Fredericksburg) features vintages created from 100% Texas grapes, using low-impact environmental practices. Tasting experiences include expert-guided educational tastings, food and wine pairings, and picnic lunches. Private virtual tasting events can also be arranged. Weekends at the winery often feature live music entertainment, as well!
This small boutique winery is located near Hye, just east of Fredericksburg. "Quality over quantity" is the guiding principle here, which guides the crafting of impressive vintages from this humble vineyard. All the wines served here are made from 100% Texas grapes, and tastings are held every day of the week but Tuesday. Reservations are strongly suggested for tastings, and are required for large group or private tastings.
Johnson City
Lighthouse Hill Ranch, a 2,000-acre setting just east of Fredericksburg in Johnson City, is the picturesque setting for this expansive wine tasting room. Visitors can select from a wide and varied menu of wines from the Lone Star State, as well as other wine-producing regions around the world. Their rooftop terrace provides incredible views of the surrounding Hill Country, and the ranch is also available for special events and gatherings.
Guests are welcomed to stroll through the vineyards in this sprawling Johnson City winery, just east of Fredericksburg on Highway 290, the "Wine Road." After that stroll, you're invited to a tasting of their locally-produced and award-winning wines. For even more variety, folks are encouraged to try a craft beer at the Old 290 Brewery, and enjoy a hearty Texas meal at the JC Smokehouse, both of which are on-site with the winery at the Carter Creek complex.
This Johnson City winery (east of Fredericksburg) produces wines from 100% local grapes, using a "zero-zero" growing and production philosophy; that is, a non-interventionist approach, with nothing added and nothing taken away. Their tasting room is in downtown Johnson City, where all wine production takes place, and they're more than happy to arrange a tasting for your group!
Even though this Texas winery has its home in west Texas, they also have a tasting room for their more centrally-located visitors in the Lone Star State. Folks can savor their wine making wares in "West Texas Tipsy," a 1978 Airstream trailer that's been lovingly reborn as a tasting room! This unique wine aficionado experience can be found near Johnson City, just east of Fredericksburg on Highway 290, the "Wine Road."
A short trip east of Fredericksburg brings you to Johnson City, and this fine winery that features vintages crafted from Texas grapes! Enjoy a tasting from a beautiful vista overlooking the sparkling Pedernales River; you can select an expert-guided tasting, or savor wine by the glass or the bottle on your own. The 100-acre farm and vineyards make a great setting for a wedding or corporate event, and special seasonal events take place here throughout the year, as well.
A unique treehouse deck overlooks the vineyards at this Johnson City winery, just down the road from Fredericksburg. They're more than happy to arrange a private tasting session for your group at their treehouse, where they pair their award-winning Texas-produced wines with specially-crafted charcuterie boards. All guests are invited to slow down, relax, and enjoy!
Named for the beautiful Hill Country vistas surrounding it, this Johnson City winery is situated a short drive east of Fredericksburg. Tastings here are held in their unique "rammed earth" construction (soil mixed with a little cement, then compressed, offering great stability and insulation) tasting room building, which blends seamlessly into the countryside. Call ahead, and they'd be happy to give you a tour of the grounds, too!
This Johnson City winery (just east of Fredericksburg) takes pride in offering a selection of fine wines produced solely with grapes grown in the Lone Star State. They sample grapes from all over the state, including the Hill Country, offering their guests a well-rounded look at all the varieties the state has to offer. Their tasting room is open to the public Friday through Sunday, and walk-ins are welcome; no reservations are required!
Various tasting packages are available here, including the "Dungeon Experience," a food and wine pairing event that takes place in an actual dungeon! Texas wines, as well as selections from other famed wine-growing regions, are featured in this castle-inspired setting in Johnson City, east of Fredericksburg. The Chateau de Chasse is also available for wedding and other events.
This Johnson City establishment, just east of Fredericksburg, is a winery that not only produces their own Texas-specific vintages, but partners with other wineries around the state as well. This provides visitors with a unique and widely-varied tasting experience! Vinovium also plans a full slate of special events, such as trivia nights, wine classes, and even dog-friendly gatherings.
Wines crafted in the best French traditions from 100% Texas grapes are on the menu at this winery just east of Fredericksburg. A variety of tastings are offered to their guests, including those paired with specially-selected food bites designed to complement the tastes of the wines served. Grape-to-bottle tours are also available, where visitors can witness the wine making process from beginning to end. Reservations for tastings are recommended, but accommodations are made for walk-ins whenever possible.
Perched on the highest point in Kerr County, the Kerrville Hills Winery offers some of the most inspiring views of the surrounding Hill Country from its tasting room. Guests are welcome to bring along their own picnics, or sample traditional Cantonese dumplings from the Dumpling Diva food truck. Agricultural Manufacturing Tours, which include wine samplings, are also available, but by reservation only.
Turtle Creek Olives and Vines Winery
You can order charcuterie boards, hummus, and specially-crafted dips to pair with the wines in your tasting here, headquartered in a historic 1890s-era building in downtown Kerrville. For heartier appetites, chef-inspired food specials are on the menu during the week, as well. Turtle Creek offers a varying slate of live entertainment and events, including "Wine 101 Sunday School" classes, which are offered the fourth Sunday of every month.
This hillside vineyard near Leakey is dedicated to growing the finest grapes, and crafting unique and competitive estate wines. The vineyard overlooks the Frio River, and they're working on building an enormous production and storage facility to accommodate the winery's growth, as well as provide tasting rooms and entertainment venues for guests. Visitors are strongly recommended to call or email ahead of any planned visit.
This winery near Pipe Creek is nestled in the scenic mountains of the Texas Hill Country, and their wines are crafted to reflect the character of the region in every sip! Their tasting room is open to the public on Saturday and Sunday afternoons, where all are encouraged to savor a taste and the inspiring mountaintop views. This little winery has big plans for the future, and they invite their guests to be a part of them!
The owners of this Seguin winery traveled the world, sampling and researching wine styles and production, and they brought that experience back to their vineyards in the Hill Country! Tastings here include not only their exclusive collection of fine wines, but also custom-crafted meads (created by fermenting honey, along with various fruits and spices) at their companion business, Texas Mead Works.
Stonewall
This peaceful and picturesque country setting just east of Fredericksburg in Stonewall is an amazing place to stop for a taste! They started in 2018 with 12 acres of vineyards and are steadily growing, offering hand-crafted boutique wines to their Hill Country guests. Tastings are offered Friday through Sunday, and reservations are strongly recommended.
Located in downtown Stonewall (just east of Fredericksburg on "Wine Road" 290) is the Cicada Cellars tasting room, in a building known for its unique mosaic-style mural. They create vintages drawn from Texas grapes not only from the Hill Country AVA, but other regions of the state, as well. Tastings are offered to the public Friday through Sunday, and no reservations are required.
Perched on the banks of the Pedernales River, Arrowhead Creek is proud to feature wines produced from grapes grown in the Texas Hill County AVA. Tastings include not only fine wines, but charcuterie boards designed to augment and complement each vintage as you sip. This 14-acre vineyard also offers live music entertainment on the weekends, not to mention those riverside Hill Country views!
European-style wines are crafted by locally-grown grapes at this Stonewall winery, just east of Fredericksburg. The tasting room here is open Friday through Monday, and their well-trained staff is more than happy to answer your questions as you savor their wares. The winery is also available as a scenic and hospitable venue for family gatherings and corporate events.
Spanish and Rhone style wines grown from 100% Texas grapes are the specialty of the house here in this Stonewall winery, located just east of Fredericksburg. Savor a tasting with a breathtaking view of the Pedernales River valley, and order one of their custom-paired cheese boards to enrich the experience! Special tasting and live entertainment events are scheduled throughout the year here.
Tastings at this Stonewall winery (located east of Fredericksburg) can include uniquely-selected food pairings, and the expert advice and information offered by a sommelier. Kuhlman Cellars prides themselves on taking their locally-produced wines seriously, with an educated and elegant approach when it comes to the satisfaction of their visitors. Many of their tasting experiences are sommelier-led, and be sure to taste their famous herbed almonds!
The Polvadeau family has been creating unique French-style wines for over 175 years, and they're delighted to share their wares at this winery just south of Vanderpool! Inspired by the natural beauty of the nearby Lost Maples State Natural Area, their tasting room is nestled in the heart of the scenic Hill Country. They're open Wednesday through Sunday, and they'd love to hear from wine aficionados; contact them for a private tasting.
HILL COUNTRY AREA WINE TOURS
Austin-based
This Austin-based tour company has packages that visit wineries on the "Wine Road," Highway 290, which includes wineries in Fredericksburg, Hye, Johnson City, and Stonewall. Their shuttle will pick you up wherever you're staying, and drop you off after you've visited three wineries in the area. Tasting fees are included in their Fredericksburg Wine Tour package, with transportation options for up to 14 guests. Between stops, bottled water and light snacks are also provided.
Fredericksburg
Luxury and comfort are the guiding principles here! From the moment they pick you up in Fredericksburg to the time they drop you off, your enjoyment is their highest priority. No matter which tour package you select, you'll be given the VIP treatment; no waiting in line for your tasting, and tasting fees are included in your tour price. Snacks and bottled water are included between stops as you travel, too! Visitors who are staying outside the Fredericksburg city limits will need to arrange their own transportation to and from the Absolute Charm pick-up point.
This Fredericksburg-based touring company has forged relationships in the wine makers and merchants in the area to bring you a unique, memorable, and hassle-free wine aficionado experience! Group tours, private tours, and even tours that focus on food and wine pairings are available here, and all tour prices include tasting fees, lunch, and luxurious transportation. Pick-ups and drop-offs are available in Fredericksburg and Stonewall; guest must arrange transportation from outside that area, although for private tours outside-of-town transportation may be arranged. If you're looking to stay in, Cellar Rat also has an In-Home Wine Experience, where one of their wine experts will bring the wine and paired food selections to your door!
This Fredericksburg-based touring businesses offers a variety of daytime and nighttime tours of Hill Country wineries, with limousines and spacious touring vans as your conveyance! They will pick you up anywhere within the city limits of Fredericksburg, so if you're staying outside that range, please keep in mind you'll need to provide your own transportation to the town itself. Their tours include anywhere from two to four wineries, will all tasting fees included in your tour price, bottled water, and the majority of their offered packages include a gourmet box lunch provided by Sozial Haus, a premier German restaurant in Fredericksburg.
With tours visiting anywhere from two to five different Hill Country wineries, 830 elevated can customize a tour for your group, from two guests on up. Transportation options can include pick-ups at area airports, and pick-up and drop-off at your door, no matter where you're staying in the region! Tasting fees are included in their tour package prices, as is comfortable and luxurious transportation. Their knowledgeable tour planners are also able to recommend night life spots, restaurants, shopping options, and more!
Fredericksburg Cable Car Wine Tours
Tour the Hill Country in the unique conveyance of a vintage California cable car! But don't worry; this cable care has been modified to be enclosed and comfortable even on the hottest of Texas days. Lunch, tasting fees, and pick-up and drop-off within Fredericksburg are all included in their wine tour packages; if you're staying outside town, please arrange for transportation to and from Fredericksburg. For those seeking something a little beyond the normal, check out their "boos and booze" haunted pub crawl, too!
In their 20 years of wine tour experience in the Texas Hill Country, 290 Wine Tours has established relationships with both their repeat customers and numerous vintners in the area. Touring parties are designed to accommodate up to 12 guests. Tasting fees are included in their tours, as is pick-up and drop-off within the city limits of Fredericksburg (picking up and dropping off beyond Fredericksburg will add to the cost of the tour package). They are also happy to arrange private tours and those with customized stops ahead of time. All tours include a delicious picnic lunch from Fredericksburg's own Clear River Pecan restaurant!
Majesty Wine Tours focuses on the many wineries that call Fredericksburg home! Tasting fees are included in most of their tour packages, from which you can choose preset destinations, or select your own wine spots! Tour packages include from two to four different wineries, and varying snack and meal options. Even if you're new to the wine scene, their knowledgeable tour guides will help educate and entertain you between stops. Shuttles are provided for groups of up to 14 people, and all tours take off from their downtown store or the Fredericksburg Visitor Center. They can even provide shuttle service from the airports in Austin and San Antonio!
Tours here vary from three to five wineries in the Fredericksburg area, with food accompaniment varying from snacks to reservations at a local gourmet restaurant. All tour packages include free pick-up within 15 miles of Fredericksburg, but pick-up points farther out can be arranged for an additional fee. All packages include snacks, bottled water and winery tasting fees. You select where you want to go from their extensive list of the finest wineries and tasting rooms in the region.
Fredericksburg is home to many wineries, and this wine tour company that's based in the area. No matter the occasion, they can accommodate up to 20 guests in their luxurious and fun shuttles to the best Fredericksburg area vineyards. Pick-up points for wine tours are in Fredericksburg, but other pick-up locations can be arranged for an additional fee. Snacks, bottled water, and tasting fees are included in all tour packages.
This touring service specializes in custom and private tours of Texas Hill Country wineries; that means that your group is the only one in the vehicle, and you select the places you want to visit! Tours include from three to five wineries, and if you're unsure which ones you'd like to experience, they have pre-crafted tour packages you can choose from, as well. Open Range also provides airport shuttles from San Antonio and Austin. Otherwise, pick-up and drop-off will both take place wherever you're staying in the Hill Country.
Wineries all along Highway 290, the Hill Country's "Wine Road," are featured in the tour packages offered by this Fredericksburg-based service. They will pick you up anywhere within the city limits, and whisk you away to a tour of three wineries, including tasting fees and luxurious transportation. Several packages also include lunch, and there is even a brewery and spirits tour option. If you would like a private tour, or have a larger-than-usual group to accommodate, they can arrange tours for up to 150 people! If you book lodging outside Fredericksburg, be sure to plan your own transportation into and out of the city.
Kerrville
With winery tours based out of Kerrville in the comfort and luxury of a limousine or elite SUV, Hill Country Wine Tours prides themselves in customizing where they take you to your tastes and preferences! With expertise in the wine tour business dating back to 2010, they'll be more than happy to tailor your tour to the places you'd like to visit, lunch and food pairings, and any other details you'd like to discuss with them. Beyond wine tastings, they can add to your tour spirit and brewery stops, as well. They've got numerous wineries on the Highway 290 "Wine Road" on their touring list, as well as some farther north, too.
Marble Falls-based
Hassle-free wine tours in luxury vehicles, with a well-versed wine expert at the wheel! Heart of Texas will pick you up, and drop you off, no matter where you're staying in the Hill Country, all as part of your winery your package. Your package can be customized to accommodate group tours, private tours, special events, you name it! They specialize in some of the lesser-known boutique wineries in the region, but are always happy to discuss alternative stops with their visitors.
Fine wine is the perfect catalyst for a romantic escape for two, as well as a great accent for a gathering of friends and family. As this article portrays in detail, there are many top-notch wineries in the Texas Hill Country region for newcomers and aficionados alike to explore. If you're planning a jaunt through some of those award-winning vineyards, Backroads Reservations would love the opportunity to help you book a unique and luxurious vacation getaway right in the heart of the vino action. To maximize your Hill Country wine tasting experience, visit our web page, or contact us today, to get the ball rolling for your visit. Cheers!