Henri Castro: Hill Country Architect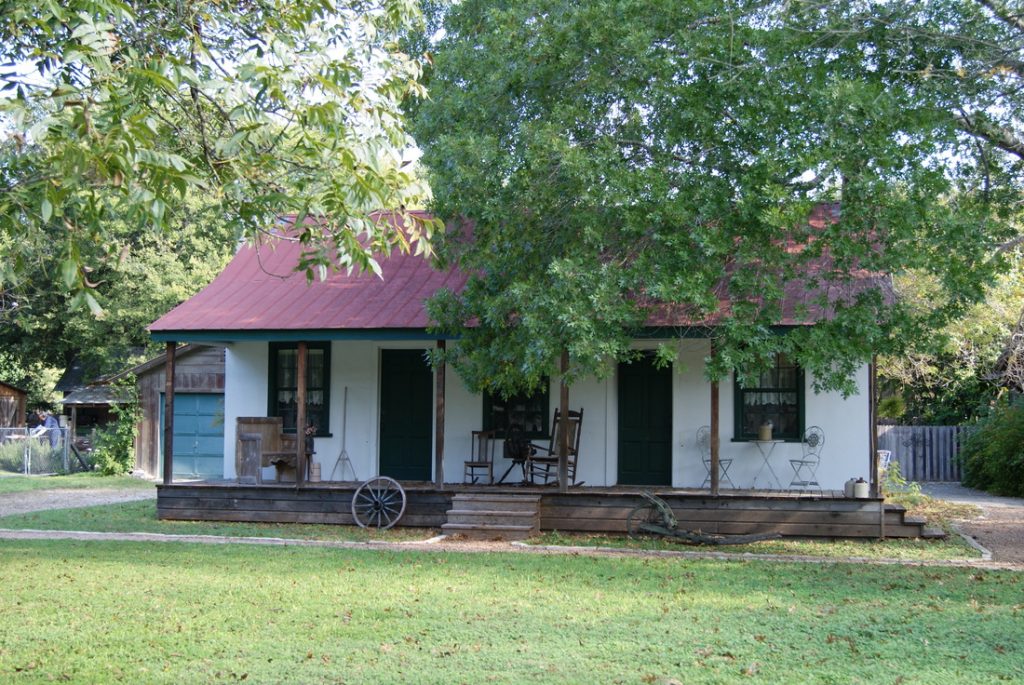 Even though the Texas Hill Country is full of historic examples of literal architecture, in our title we're applying a more general definition to the term. Though his may not be an instantly-recognized name (beyond having Castroville named after him), Henri Castro was a Hill Country architect; he was instrumental in introducing European immigrants to the region, indirectly establishing much of its heritage.
The Republic of Texas was established in 1836, with the illustrious Sam Houston as its President, and would exist until Texas' statehood in 1845. In theory, the republic was all well and good, but Houston knew in practice it wouldn't flourish without people, preferably those who weren't afraid to get their hands dirty. The blueprint for this plan had been drawn by Stephen F. Austin, who brought immigrants to an area from the Gulf of Mexico to present-day Dallas in the 1820s.
Here's where Henri Castro comes in. Born in France of French and Portuguese descent, as an adult he became a talented diplomat. After earning American citizenship in 1827, he was appointed Consul General by Sam Houston, which gave him a liaison role between the Republic of Texas and foreign interests; in essence, he became Houston's Chief of Immigration. To fulfill Houston's vision of populating the new republic, Castro was tasked with executing land grants.
Land grants were often brutal contracts, from the perspective of the person expected to execute them. Colonization was supposed to happen in what was often a short period of time. For example, Castro's first land grant was issued on February 15, 1842, with 200 families expected to settle no later than August 15, 1843, 18 months later. Imagine the logistics back then of arranging the immigration of Europeans to Texas, then across hundreds of miles of frontier, in such a tight time frame! Regrettably, Castro didn't meet the deadline, and he and his recruited settlers found themselves having to pay for the "free" land that had been promised, or go home. Many went home.
Happily, Castro's second land grant was more successful than his first. It featured a more forgiving time line, and Castro found willing immigrants in the Alsace region of eastern France, Baden in southern Germany, and Switzerland. In the winter of 1843 to spring of 1844, with a helpful escort from the Texas Rangers, Castro and his colonists reached the 1.25 million acres west of San Antonio specified in the grant, in what we now know as the Hill Country. This grant earned the nickname "Castro's Colony," and included what would become the towns of Castroville, D'Hanis, and Hondo. Castro himself would settle in Castroville for several years, and was buried at the St. Louis Cemetery there when he died in 1865.
Waves of immigrants continued in the 1840s and 1850s, and Henri Castro played a critical role in their transitions. As a result, his cultural influences survive to this day: the German traditions of towns like Fredericksburg and Boerne; Castroville being nicknamed "The Alsace of Texas;" the European wine-making styles that can be tasted along the Texas Wine Trail. So much of the hard-working farming and ranching history we've grown to know and love here can be traced to the hard work and diplomacy he exercised so effectively almost two centuries ago.
The next time you visit the Hill Country, take a moment to raise a stein of German beer, or a glass of fine French wine, to our Hill Country architect Henri Castro!
Backroads Reservations has been helping good folks like you plan memorable trips to the Hill Country since 2001. We live here, and love our neck of the woods, and we've learned a lot not only as property management professionals, but also with feedback from our wonderful guests. All this has come together in our Texas Hill Country Travel App! You'll find listings for over a thousand local businesses and attractions in over a dozen other Hill Country towns.