Health-Safe Getaway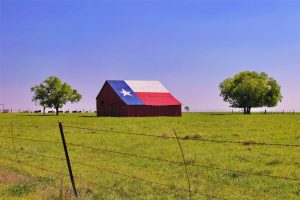 Check out our cabins HERE!
Recent global events have made many of us much more health-conscious in our day-to-day lives. Understandably, cabin fever has set in for a lot of people, and the urge to plan a vacation is growing. In these trying times, where is it safe to plan a vacation or getaway, while still guarding our personal health? This article sorts out the facts, and offers pointers for your great escape!
Where is my health-safe getaway?
As social distancing and masking measures are relaxed in many regions, many Americans are still wary of what conditions or areas may be unsafe for themselves and their families. The current practice of social distancing—which is likely to continue many, regardless of official city, state and federal guidelines—has redefined how many Americans are making travel plans for the future. Those who follow the science realize that no one will be safe until everyone is safe, and that the "all clear" signal may not be realistically expected for
some time.
What, then, are we to do with our vacation time? Even when you set the challenge of a pandemic aside, no one
wants to get sick during their precious time away.
The fact is, even after vaccinations are made available to everyone in the general public, every single person is at some risk of exposure to the novel coronavirus and its variants. This risk is elevated exponentially in crowded indoor settings, such as movie theaters, restaurants, bars, concert venues, and other recreational areas where—even with social distancing—there are going to be a lot of people gathered.
Staying put for at-home "staycations" after a year or more of sheltering in place is becoming less of an alternative, since folks are naturally feeling the effects of cabin fever. They want to get out—and understandably so. But, the million-dollar question remains: how can they do so safely?
This recent article in the Wall Street Journal puts its finger on a potential answer to that question. The travel industry has taken a serious financial hit during the pandemic, and many travel marketers are looking to rural areas as a possible solution for those with health concerns. Expansive rural settings allow for much easier social distancing, which would enable people to travel and gather with family and friends they know are "safe" without the undue worry of other people of unknown health status around them. In a nutshell, it's easier to look out for your health safety and that of those close to you in a large, open space with lower population density. It's also easier to relax and enjoy yourself, knowing you're doing so.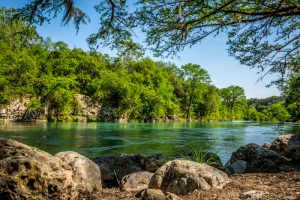 That is not to say, however, that we can let our guard down. This is a critical point, even in wide-open rural settings: sanitation and health safety is a responsibility shared by everyone from location owners and maintainers to visitors. The United States Centers for Disease Control and Prevention (CDC) has compiled a reference page , with guidelines for COVID-19 preparedness, including health safety guidelines, vaccinations, and virus variants, which we should all implement for the duration of this health crisis. These precautions apply at home as well as abroad, and with them we will all weather the storm more safely.
Closer to home, the state of Texas has re-opened most of its state parks and natural areas, and has officially rescinded the masking mandate, though some cities are still requiring them. These are ideal and comparatively health-safe places for gatherings, with much lower densities of people than the majority of urban settings. The Texas Parks and Wildlife Department has also issued a set of  health and safety guidelines for visitors, which, when followed, will greatly reduce any exposure risks. As added bonuses, the state parks and natural areas—of which there are several in the Texas Hill Country region—offer fresh air, wildlife spotting, beautiful views, and numerous outdoor activities, all at affordable prices that put the cost of most urban-based vacations to shame.
Throughout the Hill Country region, Backroads Reservations offers getaway rentals in Bandera, Pipe Creek, Boerne, Tarpley, Utopia, Medina, Concan, Comfort, Kerrville and Fredericksburg and  that are comfortable, relaxing, and unique—all without the crowds of strangers you'll find in a hotel or motel. We diligently follow thorough cleaning and sanitation measures between guests -- as well as add additional time for same-day arrival/departures -- so you can rest assured your vacation rental will be sanitized in great detail. We want you to enjoy your time away in happiness and good health—and we will go the extra mile to assure it to the best of our ability.
Getting out in this time of elevated health and safety concern does not need to be an impossible proposition. A getaway in the Texas Hill Country can be both a safer and more relaxing alternative to facing questionable crowds in more densely-populated areas. For the time being, we will all need to take precautions—and we pledge to our guests the safest, cleanest, and health-safe accommodations you can find. That pledge will stand even after we all get through this testing time together.