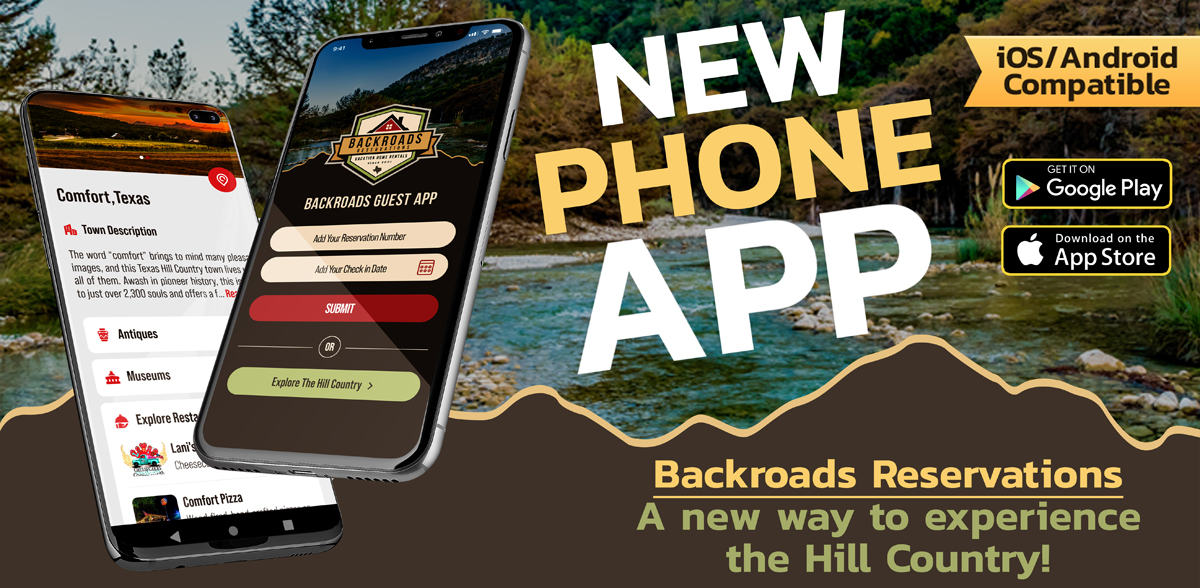 Property Type :
Property Description
25% discount to active duty/veteran proof of military ID or DD 214 (applied after booking)
No guests under 21 years old allowed and the booking guest must be 35 years old**
The Lazy U Ranch Lodge is a beautiful lake view vacation rental in the Texas Hill Country, dedicated to simplicity and reflection on the values of a bygone age in the American west. The ranch's primary function is as a "FREE of CHARGE" respite location for our country's active-duty soldiers serving in our nation's longest war. Unique to 20 acres of the ranch where the lodge is located is the area known as the SS American Memorial grounds managed by the SS American Memorial Foundation - ssamemorial .org. Located on two acres designated as the memorial grounds is home to the nation's only private "living" war memorial building. The structure was built for the wounded warriors dedicated on July 3rd, 2014 providing them a private enclosed respite room as they healed from their injuries. This unique building along with the lodge and 500' of Guadalupe River frontage offer a covered pavilion, a separate covered BBQ cooking facility, a large concrete boat dock, a swimming hole with rope swing, kayaks, canoes, and paddles boards.
The lodge known as the "Armed Forces Chaplaincy Respite Lodge" has provided military chaplains and their families a place to wind down during our nations longest war. Due to COVID the foundation has suffered reduced donations and for the first time now offers the lodge for rent to the public in this historic building dating back to 1939.
The Lazy U Ranch is owned by a fifth-generation Texas family, with an emphasis on the respect and preservation of its natural beauty-it's one of the prettiest vacation ranch rentals around! A registered herd of Texas Longhorns roam the ranch with abundant wildlife being managed as a dedicated wildlife management area for over 30 years. The Lodge's 30-foot enclosed and windowed porch, on a second-story elevation, makes it a perfect observation post for wildlife-watching.
The Lodge's deck overlooks private riverfrontage known as Lake Placid. The river is perfect for a cool swim, or just relaxing and reflecting in this little slice of God's country. It's an amazing Hill Country setting for fun weekend getaways for couples! We do ask our guests to be aware that there are often veteran-oriented activities that take place on the ranch, and during these events you may be sharing the waterfront, and the surrounding grounds, with them.
Step into the Lodge, and you'll see one of the many features that make this place truly special, and the best lodge in Seguin. The foyer here serves as a museum of both Texan and American military history, highlighted by mementos and photographs from the family's history that encompasses every American conflict since the Civil War. The Lodge also includes an expansive reading library. The fact that reading is emphasized at the ranch leads us to a concept that's influential here: simplicity!
That means what you won't find here are computers, phones, or other distracting trappings that draw attention away from the people around you. Fellowship and conversation are key here, and the spacious Stockyard Room provides ample space for that, in an intimate yet roomy bar room setting complete with an antique wood stove. This room also features two authentic vintage Murphy beds (the type that swing down from the wall). Knotty pine wood walls and oak and red pine flooring give this ranch house that special and inviting Texas style.
The Lodge features three bedrooms and two full bathrooms, which, along with the Murphy beds, supply comfortable sleeping accommodations for up to eight people. All bed and bath linens are provided for your stay, and ceiling fans and central air conditioning and heating will assure your interior comfort. There is also an enormous commercial kitchen, with all the appliances and utensils to fulfill your culinary needs. There's even a genuine butcher block!
This perfect waterfront vacation rental hideaway is steeped in the proud histories of both Texas and the American military, in a restful and rejuvenating setting. Backroads Reservations is proud to play a part in this unique getaway, and we'd love to introduce you to all the Lazy U Ranch has to offer. Call us today!
In 2017 the Russell family walked out of their family home taking only their cloths and donating full use to the foundation. The memorabilia, mementos, antique, furniture, hats, guns, and photos are their family heritage dating back to the 1800's. Video of lodge interior is taken before and after each stay - this location is for responsible parties only. Full loss of deposit for any infractions and/or legal action for missing items. All guests are asked to not touch or wear any personal items. A portion of rental proceeds goes to benefit the warfighter programs sponsored by the SS American Memorial Foundation.
The House
========
Bedroom with King bed
Bedroom with Full bed
Bedroom with (2) Full murphy beds
2 baths
Large living dining rooms
Large kitchen with appliances and cooking utensils
Central heat and AC
Amenities
========
Waterfront
Large deck overlooking Lake Placid
Rope swing and large dock
Pavilion with outdoor seating
Catch and release fishing
Canoes and life jackets
Charcoal BBQ pit and smoker
Master bedroom with TV and DVD
Linens and towels provided
Rates and Details
========
Extra Guests $75/night, after 4 guests
Max of 8 guests
Full home sterilization cleaning fee $150
Wildlife Management Property
Host lives on premises
No outside guests allowed
No off road driving
Do not go past barriers to Memorial building - motions sensors in place
No pets (no exceptions)
$500 refundable deposit
Smoking outside memorial grounds in designated area only
Do not exceed 10 mph through property - livestock on the road!
No discharging of firearms, fireworks/sparklers, or ATVs allowed
Amenities
Guest House

Breakfast Not Available

Linens

Living Room

Towels

Queen Size Bed

Cell Coverage

Charcoal Grill

Fully-equipped Kitchen

Festivals

Fridge

Kitchen

Microwave

Stove

Toaster

Spices

Coffee Pot

Bird Watching

Photography

Water Sports

Kayak Canoe

Fishing

Fishing Freshwater

Kayaking

Swimming

River

Waterfront

Lake View

Events Not Allowed

Pets Not Allowed

Smoking Not Allowed

Romantic
What guests are saying...
Lazy U Ranch was an incredible hidden gem nestled under 100 year old trees away from the rush of life. It sits off the Guadalupe River with an incredible dock perfect for fishing, reading a book, enjoying a picnic or spending time unplugged. The entrance alone took our breath away and made us pause for a moment to reflect on where we were staying for 4 days. The SS American Memorial was donated in honor of the sacrificies made at home and overseas. It truly took our breath away walking underneath the purgula drapped with a native grapevine. Stepping onto the Memorial grounds and learning the history and where we would be staying truly was an incredible experience. The Cabin is rustic and full of history. We spent so much time looking through the history and antique artifacts. There is so much to do on the property we didn't leave for 48 hours and only left for a few hours to float the Comal River. The rain didn't stop us from having fun. We took the canoes and kayaks out in a rain storm and had the best time. Spent the next morning fishing, kayaking and paddle boarding. Enjoyed a fun day under the covered patio playing cornhole, enjoying a picnic, and dancing in the rain. After a long day we made a fancy horderves spread and spent the evening on the dock. The last night we had such a fun time using the outdoor kitchen, bar, and grills. We ended the night eating under the stars with the Memorial lit up. We will definitely be back and honestly didn't want to leave. The owners were always responsive and we never saw them on or near the rental. Mr. Russell took us on a tour of the Memorial and the under ground Wine Cellar. When stepping foot in the Memorial you simply walk in with a sense of Thankfulness for those that sacrificed so much. Once a month they host an event for the soldiers and civilians to come together as one. We were there during the event time but due to the rain it was canceled. Nothing seemed more fitting for our America loving womens group then to honor those that have given so much. Definitely stay here and ask for a tour. Unplug and unwind from the everyday race we call life and just simply enjoy the outdoors.
We stayed at Lazy U Ranch Lodge for Thanksgiving. Just the four of us for a family getaway. What a great place! Our host Craig was awesome and the house and grounds were exactly what we were looking for. Very peaceful and provided the downtime we needed to reconnect. Enjoyed the canoes and sitting out on the dock looking over Lake Placid. The house is the old family home with lots a character and decorated with family and ranch artifacts. Very comfortable and well-equipped. Wish we could have stayed longer!
A well maintained historic property with a really great host on Lake Placid. We really enjoyed using the kayaks, paddle boards, and canoes. We even fished a little bit and generally just enjoyed relaxing around the beautiful landscaped area by the water. The living space has large windows with a view of the lake which was really nice. The house itself has a lot of family heirlooms and it's really interesting. The master bed is a tiny bit firm but I don't mind that!
Short, but good: An amazing property and a great relaxing time.