The Backroads Reservations guide to Hill Country towns, parks, scenic attractions, and resources for your trip!

HILL COUNTRY TOWNS

Bandera, Texas - every town in the United States has its claim to fame, and there are dozens in the great American West that celebrate that truly American icon: The Cowboy. But only Bandera, Texas embodies the history and lore of the Cowboy in such a manner that truly earns it the title of The Cowboy Capital of the World.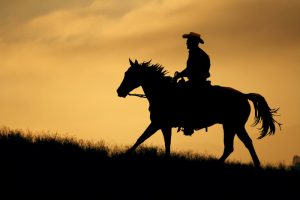 Boerne, Texas - before we dig in, let's address the elephant in the room: Boerne is one of the toughest town names to pronounce in the whole state of Texas. If you pronounce it "born" or "borny," you're likely to get a raised eyebrow or two in response. It's bur-NEE, like the name "Bernie," only with the accent on the second syllable. There! Now you sound like a native!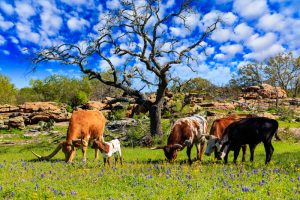 Castroville, Texas - you're just as likely to be greeted by a "bonjour" as you are to hear "howdy!" Texas hospitality blends perfectly with European charm in this beautiful little Hill Country town just west of San Antonio. Founded and populated by immigrants from the Alsace region of France (in the northeastern part of the country, bordering Germany and Switzerland), Castroville takes pride in its rich history, while having played its own part in the formation of the Lone Star State.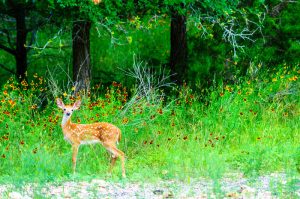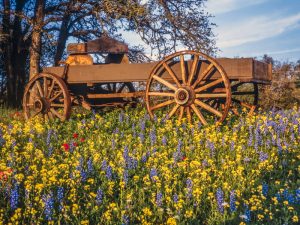 Comfort, Texas - the word "comfort" brings to mind many pleasant images, and this Texas Hill Country town lives up to all of them. Awash in pioneer history, this is home to just over 2,300 souls and offers a full spectrum of attractions to its visitors. Bat-watching, wineries, antiques, historical buildings and monuments, and even scarecrows, await you during your Comfort getaway.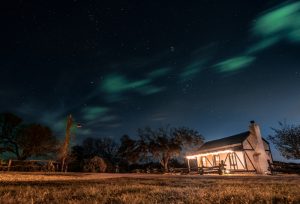 Concan, Texas - the scenic Frio River carves its path through the southern section of the picturesque Texas Hill Country, and the little town of Concan was settled right next to it—not only for utility, but to share with their visitors the views and wildlife the river offers.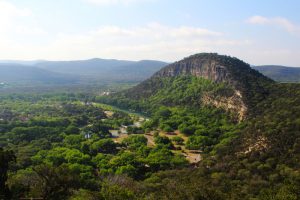 D'Hanis, Texas – this town not only has an interesting name, but the town itself is fascinating. Its residents have lovingly maintained and restored the majority of its original buildings—especially downtown—so that its historical architecture alone is considered a sightseeing must-see. When you consider that D'Hanis is perched in the southern Texas Hill Country, as well, words like "picturesque" and "scenic" don't do full justice to the beauty of this little Medina County village.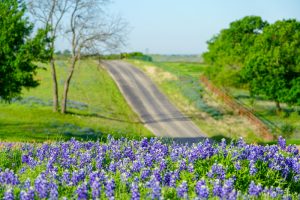 Fredericksburg, Texas - Herzlich Willkommen! That's German for "warm welcome," and that's what will greet you when you visit this awesome little spot in the Texas Hill Country. This town of just over 11,000 people prides itself on its German heritage, its unique history in central Texas, and its surroundings, all of which make it a tourism hot spot.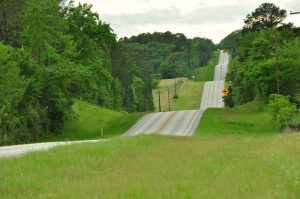 Helotes, Texas - situated just northwest of San Antonio, the little town of Helotes, Texas is no mere suburb! They take pride here in being the gateway between the home of the Alamo and the the big and beautiful Texas Hill Country, a town with a history and personality all its own.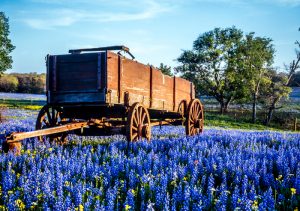 Hondo, Texas - there's a sign by the side of the road as you enter Hondo, Texas that proclaims, "This is God's Country—Please Don't Drive through it like Hell." At once, you can see Hondo is a proud community that also has a sense of humor.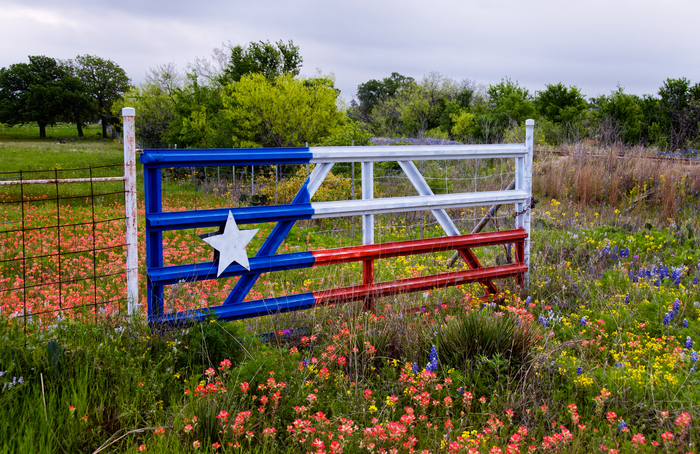 Kerrville, Texas - nestled in the beautiful Texas Hill Country, Kerrville is one of the largest towns in the region west of the I-35 corridor, with a population right around 24,000. This welcoming town is located on the banks of the Guadalupe River, and boasts a vibrant creative community.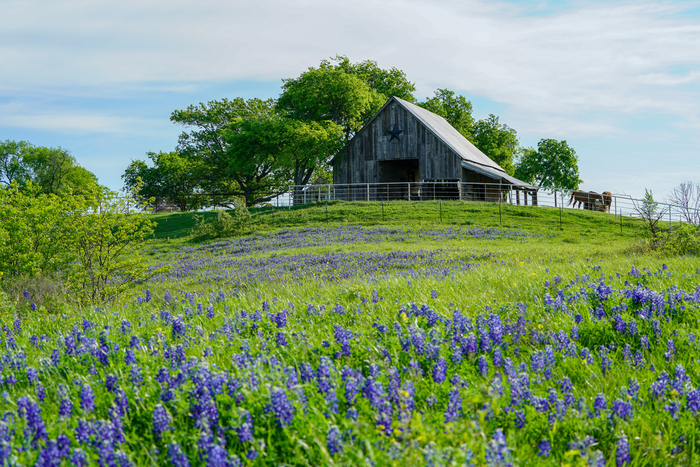 Leakey, Texas – this little Texas town of about 450 is the county seat of Real County, and its location in the canyon carved by the Frio River gave it its unique nickname of "The Swiss Alps of Texas." It's surrounded by lofty cliffs and hills enhancing the views of the Texas Hill Country, and it's also known for its natural springs—as a matter of fact, Leakey Springs was the settlement's original name.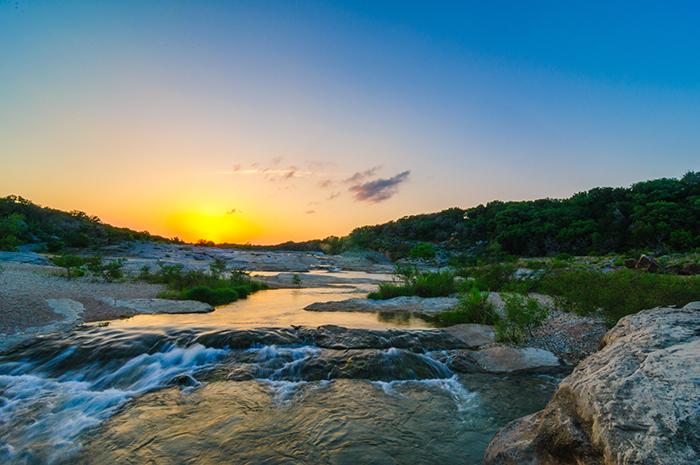 Medina, Texas - New York state has its Big Apple, and that's fine as far as that goes; a lot of hustle-bustle in a crowded and fast-paced atmosphere. In the Texas Hill Country, they do things in a more laid-back style, and nowhere is it as true as in Medina (pronounced Muh-DEE-nuh), a tiny town of just over 500 souls in northern Bandera County.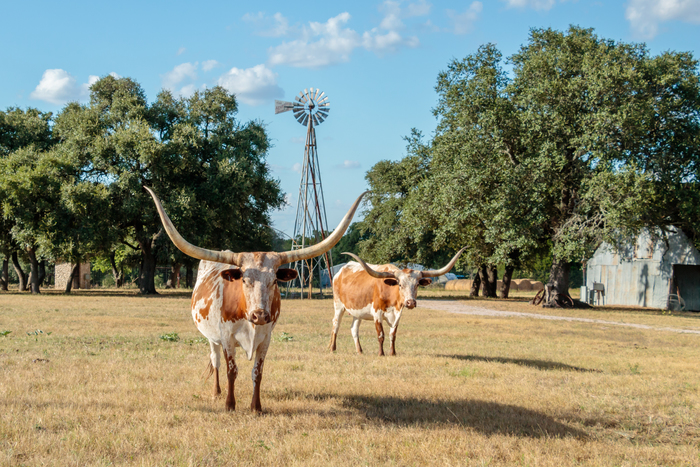 Pipe Creek, Texas - small-town Texas is a culture all its own. It's more laid back; there's none of that big-city rush or pressure to do and see everything all at once. With that said, we're not saying there nothing to do in the little towns of the scenic Texas Hill Country. Most of them would surprise the average visitor, with the history and down-home hospitality that awaits them.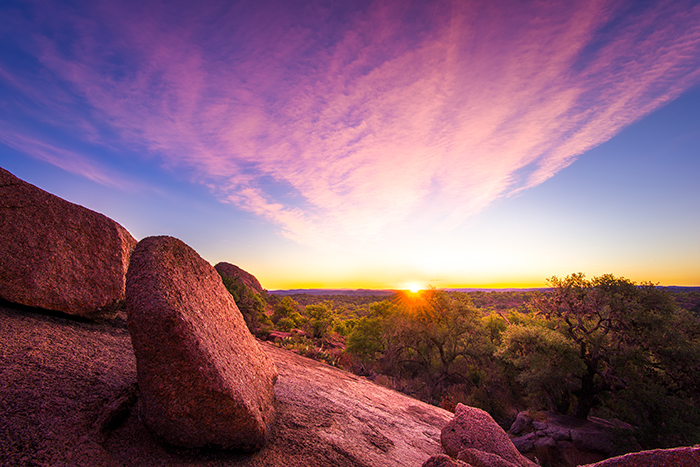 Seguin, Texas - the robust and thriving Hill Country town of Seguin (pronounced seh-GEEN) is one of the larger towns in the region, with a current population of around 30,000. Settled in 1838, it stands as one of the oldest towns in the Lone Star State, which certainly bolsters its claim of being "Real Texas." Seguin takes great pride in its history, heritage, and strong role in the building of the great state.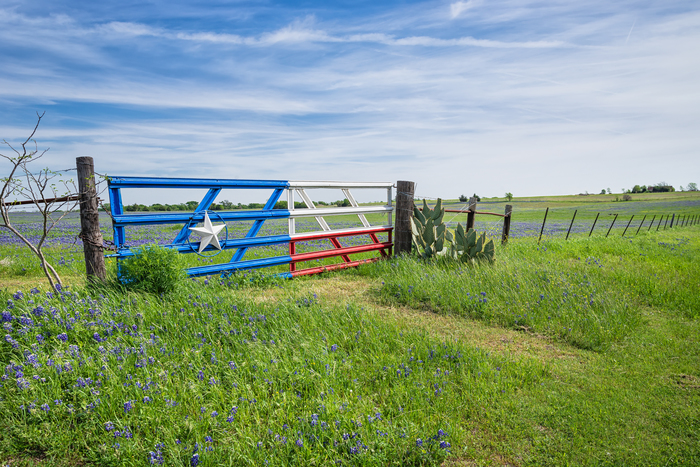 Tarpley, Texas - it can easily be argued that the majority of visitors to central Texas tend to focus on the larger cities along the I-35 corridor, such as Austin and San Antonio. There are hundreds of venues to choose from, no matter what interests you; the pace is faster; there always seems to be more of everything to do, no matter the time of day or night. That's all well and good for those who crave a packed and busy itinerary, but what about those of us who'd like a more relaxed and recharging getaway?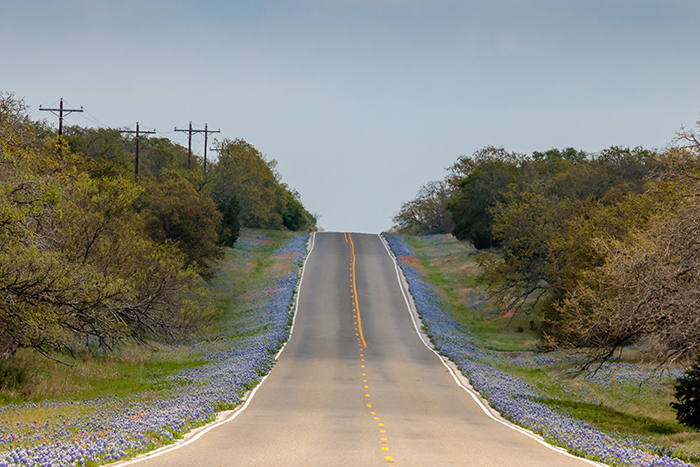 Utopia, Texas - the perfect society. Loosely translated from the Greek, the word itself means "no place" or "not a place," in essence, a society too good to really exist. Though the word was coined by Sir Thomas More in 1516, the concept of a Utopian society dates all the way back to Plato's Republic, written around 375 BC.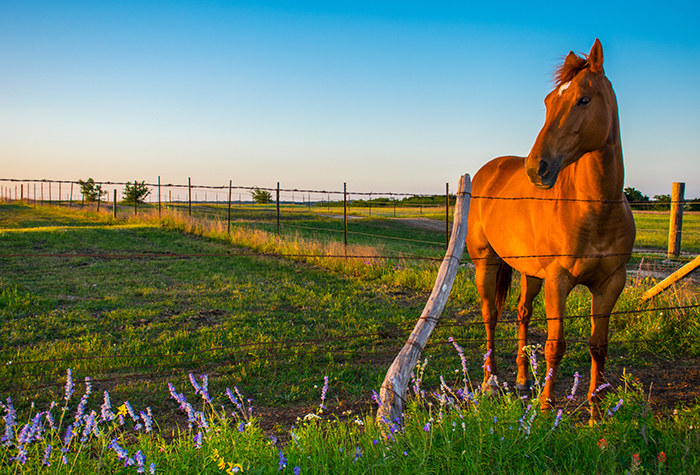 Vanderpool, Texas - it's a shame, really. Like many hundreds of small towns and villages across the country, Vanderpool has its own charm and personality—something that's usually entirely missed by those without knowledge of the area, or in a hurry to be somewhere else. You know, somewhere bigger. Somewhere interesting. Somewhere with something to do. Those folks don't know what they're missing, since Vanderpool has much to offer those lucky folks who choose to visit it, to slow down and take the time to let things soak in.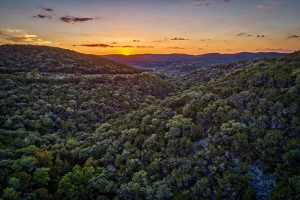 HILL COUNTRY PARKS AND NATURAL AREAS
Garner State Park - in north-central Uvalde County, Texas, in the heart of the Texas Hill Country, lies Garner State Park, one of the Lone Star State's most popular camping, fishing, boating, hiking, and nature-viewing spots. Backroads Reservations is proud to present a brief history and overview of this enormous and awe-inspiring park.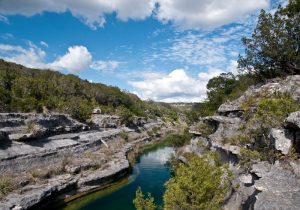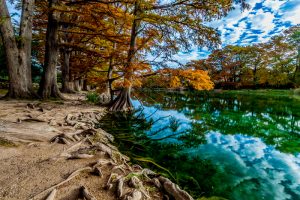 Lost Maples - Straddling the Bandera and Real County line in the Texas Hill Country is the Lost Maples State Natural Area. For five decades, Lost Maples has defined the very best of the natural wonder the region has to offer. Backroads Reservations is proud to offer this overview of Lost Maples to all potential visitors to the Hill Country.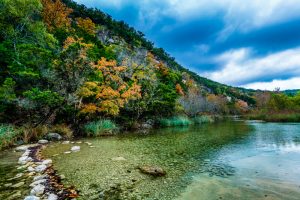 Hill Country State Natural Area - we'll be honest here: if your idea of "roughing it" is no cable TV and briefly being out of cell phone range, Hill Country State Natural Area probably isn't going to be your cup of tea. However, if you're seeking a rustic and beautiful return-to-nature getaway, enhanced by the breathtaking views only the Texas Hill Country can provide, a visit to the Hill Country State Natural Area will prove to be a memorable treat.

Government Canyon State Natural Area - in northwest Bexar County, just north of San Antonio, lie the 12,244 naturally-preserved acres of the Government Canyon State Natural Area. Urban development is not allowed here, because it serves as protection for the Edwards Aquifer that provides much of the drinking water for San Antonio. Because it has been set aside for this purpose, Government Canyon has been designated an "aquifer recharge zone," where fresh water can be gathered with minimal pollutants. Explore the Government Canyon State Natural Area  (URL TBD)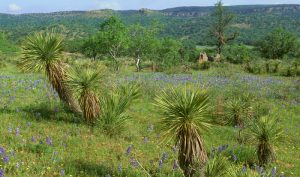 HILL COUNTRY RESOURCES
Hill Country Wineries - take aside any random stranger on the street, inside or outside of Texas, and ask them what comes to mind when you mention the Lone Star State. They'll mention the Alamo for sure, maybe the oil industry, and the rich history of cowboys and cattle drives. Texas BBQ and Tex-Mex cuisine will probably pop up on their lists, and those with their finger on the pulse of business might mention the growing tech sector in the "Silicon Hills." And these are all famous and true things about Texas. Fair enough. However, we'd be willing to wager that the wine industry probably wouldn't even register a blip on the radar of most people when it comes to our great state. Wine? In Texas? Yes, indeed! In fact, the third-largest designated wine-growing region in the United States is located in the Hill Country. It's called the Texas Hill Country American Viticultural Area (AVA), and it covers over nine million acres.
Hill Country Rivers - there's no better way to socialize, relax, and enjoy the beauty of the Hill Country than a tube or kayak ride down the river. There are several businesses who are more than happy to provide everything you need for your tubing or kayaking trip, complete with shuttles to drop you off at your start point; most places employ more than one drop-off point, depending on how long a period of time you'd like to spend on the river. The Comal, Frio, Guadalupe, Llano, Medina, and San Marcos rivers all house outfitters who offer tubing and kayaking services; if you Google the river's name and tubing or kayaking, you'll get all the information you need to get your trip started.
Hill Country Rides and Drives - first time visitors to the area always ask us about things to do and places to go. Without hesitation we always suggest a drive/ride through our beautiful part of the Texas Hill Country as a great way to get familiar with the area and enjoy the sites. Please don't take our word for it as Ride Texas Magazine, Texas Highways, Texas Monthly plus numerous other destination publications list our area as one of the 10 most beautiful parts of Texas. Starting in Bandera we suggest you take Hwy 16 north towards Medina. Hwy 16 crosses the Medina River at several spots and provides great entry points for floaters and fisherman who want to enjoy this beautiful river. There are outfitters in Bandera that provide guide and shuttle service over this beautiful stretch of the river.